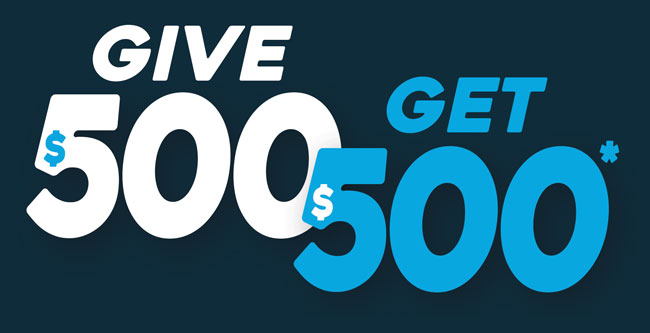 Refer a Friend and Save Up to $500
At File Keepers, our goal is to automate business processes and to make your organization more efficient and secure. We'd love for you to share your experience with Laserfiche with your friends and colleagues.
If you refer a friend to sign up for Laserfiche for the first time, we'll credit your account with $500.00 that can be used for any Professional Services* associated with your Laserfiche account. You can apply that credit for additional training; the installation or configuration of software; or the design of optimized workflow processes, automated form submissions, and security and compliance tools.
In addition, your friend will receive a $500.00 credit of their own for Professional Services. It's a win-win!
* offer does not apply to new hardware, nor to the price of the Laserfiche software itself