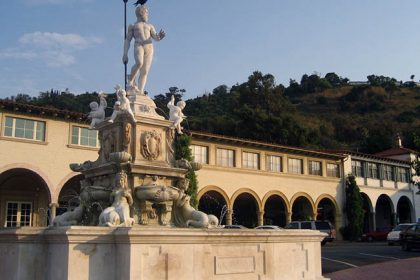 File Keepers is proud to provide Shredding, Document Storage, Document Scanning, Inbound Mail Processing, and Electronic Content Management [ECM] services throughout Los Angeles County, including to Palos Verdes Estates. This makes us a convenient source for all of your Digital Transformation service needs. Our extensive fleet of trucks is ready to pick up your shredding – we can even do onsite shredding, and or we can bring back your records, documents, CDs, hard drives, and x-rays for secure destruction in our certified facilities. We can even provide Certificates of Destruction or provide witnessed destruction. All shredded paper documents are processed into post-consumer fiber to maximize our environmental impact. Our offsite document storage capabilities are second to none. You can archive records, request file retrieval, and we even have climate-controlled storage areas to help you preserve vital records. We can also scan selected documents on demand, or perform high volume document imaging service through our state-of-the-art scanning bureau to convert entire cabinets and storage rooms of documents into searchable electronic images. We can scan any documents, from books and magazines, to large-format blueprints and maps, all the way down to century-old onionskin archives. Our ECM department uses Laserfiche software to create a secure repository for all of your organization's information. We can create e-forms and automated workflows to help you go paperless while we automatically name and organize your folder structure and build granular access and security levels for all your users. Finally, we can handle all of your inbound mail processing needs by creating a Digital Mailroom – we can receive, sort, scan, and securely distribute your mail so that you get all of your critical information in a timely fashion, even if your employees are working remotely.
The City of Palos Verdes Estates (Palos Verdes, Spanish for "Green Sticks") is located on the Palos Verdes Peninsula, in Los Angeles County, California. Frederick Law Olmsted Jr., a noted American landscape architect and planner, envisioned the city's development. This city lies along the California coastline along the Pacific Ocean.
The population of the city was 13,438 at the 2010 census, up from 13,340 in 2000. Palos Verdes Estates is ranked 81 in the United States based on per capita income according to the 2000 U.S. Census. In a 2007 study by Forbes.com, the 90274 ZIP code (covering the cities of Palos Verdes Estates and Rolling Hills) was ranked the 47th most expensive housing area in the U.S. among high property values. The high school in Palos Verdes is particularly well known for its high achievement. In both the 2000s and 2010s, various national publications ranked it 8th or 44th in the nation.
The community of Palos Verdes Estates, which consists of 3,200 acres (1,300 ha) carved out of Rancho Palos Verdes's larger property of over 16,000 acres (6,500 ha), was established in 1923. Vanderlip started both a land syndicate that holds the Palos Verdes peninsula, and a real estate development trust that develops Palos Verdes Estates. Palos Verdes Protective Restrictions were filed in Los Angeles County by the Commonwealth Trust Company in 1923. All developers and owners of land were subject to these restrictions. Among the developer's duties were to set aside half of the land for common use, including roads and parks, as well as to build bridle paths, a golf course, and maintain several miles of coastline undeveloped. The remaining land must be used for the construction of single-family homes in a minimum of 90 percent.
Charles Cheney and Frederick Law Olmsted Jr., who designed Palos Verdes Estates, used deed restrictions to control development, even after the subdivision was already sold. Polluting industries, but also cemeteries and bars were prohibited by the deed restrictions. An exclusionary racial covenant was also included in the deed restrictions, which prohibited the sale or rental of the house to anyone not of Caucasian descent. The only African-Americans allowed on their property were chauffeurs, gardeners, and domestic servants. The "sundown rule" was strictly implemented, and it wasn't until 1948 that such restrictions were deemed unconstitutional. Despite this, it took another 20 years until the Fair Housing Act passed in 1968 before the civil rights protections became a reality. Building plans were reviewed by an art jury, and any structure was regulated based on the style, material, and even the pitch of the roof. Fencing and hedge construction were subject to evaluation by an art jury.
By 1939, most of the first buildings on the Peninsula were around Malaga Cove, which was the city's business and shopping area. Designated a National Register of Historic Places in 1995, the Malaga Cove Plaza building houses the Palos Verdes Public Library, which was designed by Pasadena architect Myron Hunt. One of the very first master planned communities in America, Palos Verdes Estates was developed in the early twentieth century
Mail Processing is also available to pickup, scan and digitize to the cloud. Call us today to learn more at Toll-Free: 800.332.3453