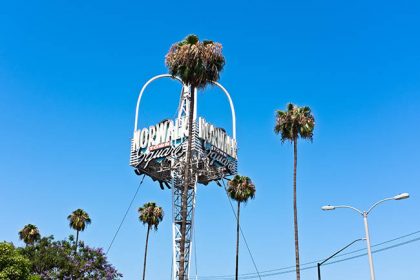 File Keepers is proud to provide Shredding, Document Storage, Document Scanning, Inbound Mail Processing, and Electronic Content Management [ECM] services throughout Los Angeles County, including to Norwalk. This makes us a convenient source for all of your Digital Transformation service needs. Our extensive fleet of trucks is ready to pick up your shredding – we can even do onsite shredding, and or we can bring back your records, documents, CDs, hard drives, and x-rays for secure destruction in our certified facilities. We can even provide Certificates of Destruction or provide witnessed destruction. All shredded paper documents are processed into post-consumer fiber to maximize our environmental impact. Our offsite document storage capabilities are second to none. You can archive records, request file retrieval, and we even have climate-controlled storage areas to help you preserve vital records. We can also scan selected documents on demand, or perform high volume document imaging service through our state-of-the-art scanning bureau to convert entire cabinets and storage rooms of documents into searchable electronic images. We can scan any documents, from books and magazines, to large-format blueprints and maps, all the way down to century-old onionskin archives. Our ECM department uses Laserfiche software to create a secure repository for all of your organization's information. We can create e-forms and automated workflows to help you go paperless while we automatically name and organize your folder structure and build granular access and security levels for all your users. Finally, we can handle all of your inbound mail processing needs by creating a Digital Mailroom – we can receive, sort, scan, and securely distribute your mail so that you get all of your critical information in a timely fashion, even if your employees are working remotely.
The city of Norwalk is in Los Angeles County, California, USA. 105,549 people lived in the city at the 2010 census and 103,949 in 2019. It is California's 58th most populous city.
Norwalk was established in the late 19th century and incorporated as a city in 1957. As part of the Greater Los Angeles area, it is located 17 miles (27 km) southeast of downtown Los Angeles.
Norway is a council member of the Gateway Cities Council of Governments. Morelia, in the Mexican state of Michoacán, and Hermosillo, in the state of Sonora, are Norwalk's sister cities.
The City of Norwalk is governed by a Council/Manager form of government. This form of government was established by the Charter of the City of Norwalk drafted in 1957. As the city's chief policy making body, the five-member City Council is responsible for implementing city policies. The members of the Norwalk Council are appointed by the Mayor of Norwalk and serve four-year terms, overlapping every two years. There is no term limit on the number of terms in which council members may serve. The mayor is elected by the City Council and serves on the board for one year.
In the city's most recent Comprehensive Annual Financial Report, revenues and expenditures were $107.2 million, total assets were $107.2 million, liabilities were $487.7 million, and cash and investments were $54.8 million.
In Norwalk, police services are provided by the Los Angeles County Sheriff's Department under a contract. Besides its own station, it also provides police services to unincorporated La Mirada and South Whittier. Initially, the station also provided police services to Santa Fe Springs, but those services ended after the city contracted with Whittier Police Department. 206 sworn personnel are employed by the station.
Norwalk is served by both bus and rail services by the Los Angeles MTA ("Metro"). The Metro C Line provides light rail service between the Norwalk C Line station and LAX (via a shuttle from Aviation Station) and Redondo Beach. The Norwalk C Line Station has bus routes that travel to the west on Florence Avenue, Firestone Boulevard, Imperial Highway, and Rosecrans Avenue. There are also express routes to Disneyland, El Monte Bus Station, Long Beach, and downtown Los Angeles.
The Falcon Field has a capacity of 12,000, making it Norwalk's largest venue. This venue hosts the public community college football team Cerritos Falcons as well as track and field events.
Mail Processing is also available to pickup, scan and digitize to the cloud. Call us today to learn more at Toll-Free: 800.332.3453