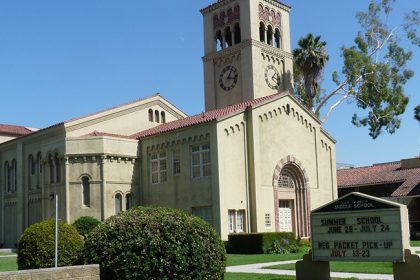 File Keepers is proud to provide Shredding, Document Storage, Document Scanning, Inbound Mail Processing, and Electronic Content Management [ECM] services throughout Los Angeles County, including to South Pasadena. This makes us a convenient source for all of your Digital Transformation service needs. Our extensive fleet of trucks is ready to pick up your shredding – we can even do onsite shredding, and or we can bring back your records, documents, CDs, hard drives, and x-rays for secure destruction in our certified facilities. We can even provide Certificates of Destruction or provide witnessed destruction. All shredded paper documents are processed into post-consumer fiber to maximize our environmental impact. Our offsite document storage capabilities are second to none. You can archive records, request file retrieval, and we even have climate-controlled storage areas to help you preserve vital records. We can also scan selected documents on demand, or perform high volume document imaging service through our state-of-the-art scanning bureau to convert entire cabinets and storage rooms of documents into searchable electronic images. We can scan any documents, from books and magazines, to large-format blueprints and maps, all the way down to century-old onionskin archives. Our ECM department uses Laserfiche software to create a secure repository for all of your organization's information. We can create e-forms and automated workflows to help you go paperless while we automatically name and organize your folder structure and build granular access and security levels for all your users. Finally, we can handle all of your inbound mail processing needs by creating a Digital Mailroom – we can receive, sort, scan, and securely distribute your mail so that you get all of your critical information in a timely fashion, even if your employees are working remotely.
Located in Los Angeles County, California, South Pasadena is a suburb of Los Angeles. The population of the city increased from 24,292 at the 2000 census to 25,619 in 2010. The city is in the West San Gabriel Valley. With an area of 3.42 square miles, it lies between the much larger city of Pasadena, of which it was once a part, and the metropolis of Los Angeles. As the oldest self-builder of floats in the historic Tournament of Roses Parade, South Pasadena is proud of its heritage
The city of South Pasadena is dubbed the "City of Trees". The streets of South Pasadena are lined with trees native to California. The most common of these include redwood, sequoia, ash, walnut, and sycamore. Sweetgum and other non-native trees can also be found. South Pasadena is often used as a stand-in for Midwestern and Northeastern towns in motion picture, television, and commercial productions due to its lack of Spanish Colonial houses and palm trees. There are a substantial number of residents working in Bunker Hill or as faculty and staff at the University of Southern California in South Pasadena, which is less than 10 miles (16 km) south of Downtown Los Angeles.
The business district is dominated by small family businesses, and the Mission West neighborhood is a part of Route 66. The Fair Oaks Pharmacy and Soda Fountain are of historical significance; the Rialto Theater in downtown South Pasadena is a unique mixture of baroque and Egyptian architecture, built in 1925. The single screen cinema is one of the last remaining in the country. After narrowly escaping demolition in 1978, the Rialto was added to the National Register of Historic Places. After low profits forced it out of business on August 19, 2007, the Rialto closed. In recent years, however, it has been featured in several films and commercials, including Robert Altman's The Player and La La Land.
Every Thursday from 4 pm to 8 pm, the Mission-West District of South Pasadena hosts the Farmer's Market. Tiger Run, named after the school mascot, takes place around South Pasadena on the first Saturday of December. The event welcomes participants from kindergarten to age 80. A wheelchair race is also included. It is run on flat sidewalks and roads around town for the 5K, but the 10K includes some difficult hills for the 10K. The event also includes a 300-meter children's run.
This beautiful city with its tree-lined streets and feel of "anywhere in America" can often be found in motion picture productions. The Ugly Truth, Old School, Freaky Friday, The Terminator, Gone with the Wind, Halloween, Halloween 2, Nightmare On Elm Street, Pee-Wee's Big Adventure, American Pie, The Girl Next Door, 13 Going on 30, Back to the Future, Mr. Deeds, Bruce Almighty, and License to Wed are a few of the notable films shot in South Pasadena. It has been the location of numerous television series including Parenthood, Family, Boston Public, Nip/Tuck, Desperate Housewives, Cold Case, Bones, No Ordinary Family, Big Love, and CSI: Crime Scene Investigation.
Mail Processing is also available to pickup, scan and digitize to the cloud. Call us today to learn more at Toll-Free: 800.332.3453