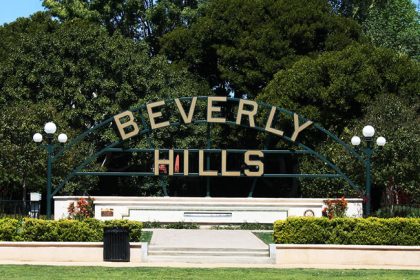 File Keepers is proud to provide Shredding, Document Storage, Document Scanning, Inbound Mail Processing, and Electronic Content Management [ECM] services throughout Los Angeles County, including to Beverly Hills. This makes us a convenient source for all of your Digital Transformation service needs. Our extensive fleet of trucks is ready to pick up your shredding – we can even do onsite shredding, and or we can bring back your records, documents, CDs, hard drives, and x-rays for secure destruction in our certified facilities. We can even provide Certificates of Destruction or provide witnessed destruction. All shredded paper documents are processed into post-consumer fiber to maximize our environmental impact. Our offsite document storage capabilities are second to none. You can archive records, request file retrieval, and we even have climate-controlled storage areas to help you preserve vital records. We can also scan selected documents on demand, or perform high volume document imaging service through our state-of-the-art scanning bureau to convert entire cabinets and storage rooms of documents into searchable electronic images. We can scan any documents, from books and magazines, to large-format blueprints and maps, all the way down to century-old onionskin archives. Our ECM department uses Laserfiche software to create a secure repository for all of your organization's information. We can create e-forms and automated workflows to help you go paperless while we automatically name and organize your folder structure and build granular access and security levels for all your users. Finally, we can handle all of your inbound mail processing needs by creating a Digital Mailroom – we can receive, sort, scan, and securely distribute your mail so that you get all of your critical information in a timely fashion, even if your employees are working remotely.
Beverly Hills is in Los Angeles County, California. The city is surrounded by Los Angeles and West Hollywood, with a total area of 5.71 square miles (14.8 km2) in the 2010 census. Its population at the time of the 2020 census is estimated to be 33,792.
There are several celebrities in Los Angeles, as well as luxury hotels and shopping areas such as Rodeo Drive.
After investors failed to find oil, but found water instead, Beverly Hills was decided to be developed as a town in 1914. It was originally a ranch where lima beans were grown.
Residents of Beverly Hills live mostly in the "flats" which are the areas south of Sunset Blvd. and north of Santa Monica Blvd. that are relatively flat and don't slope toward the hills. Compared to the average home price for the rest of the city, the houses in the hills north of Sunset Boulevard are valued much higher. Beverly Hills' businesses and government offices are largely concentrated south of Santa Monica Boulevard. However, the Beverly Hills Hotel and the Beverly Hills Hilton stand out as noteworthy exceptions.
The Golden Triangle is a retail and dining center located between Santa Monica Blvd, Wilshire Blvd, and Crescent Drive in Downtown Beverly Hills, a top destination for locals and visitors from around the world in some areas. There are distinct characteristics to streets running from northwest to southeast.
You'll find medical offices, bank branches, delicatessens, bank branches and other conveniences along Linden, Roxbury, Bedford and Camden drives. There are a number of high-end boutiques on Rodeo Drive.
Several upscale retail chains line Beverly Drive, including Crate and Barrel, The Gap, Sephora, Pottery Barn, lululemon, and AllSaints. Restaurants are also found on Beverly Drive. Ca*on and Crescent drives attract shoppers and diners, as do restaurants such as Spago and local favorites. They also provide local needs, such as Rite Aid drugstores and Whole Foods markets. There are also multi-story parking garages along these streets.
In the city's downtown area, only two department stores remain: Saks Fifth Avenue and Neiman Marcus. It was once home to the upscale department stores Barneys New York, I. Magnin, and J.W. Robinson's.
Also south of Wilshire Blvd., South Beverly Drive is a popular dining and shopping district.
There are more urban square and rectangular lots south of Wilshire Boulevard than north of it, with in general smaller lots. The number of apartment buildings south of Wilshire Boulevard is also higher than anywhere else in Beverly Hills. Prices of houses south of Wilshire Boulevard are the lowest in Beverly Hills, too.
Mail Processing is also available to pickup, scan and digitize to the cloud. Call us today to learn more at Toll-Free: 800.332.3453