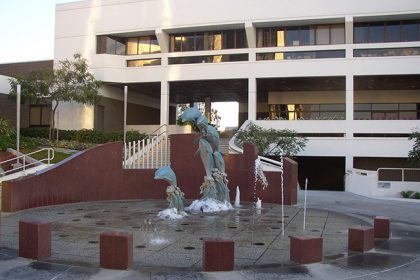 File Keepers is proud to provide Shredding, Document Storage, Document Scanning, Inbound Mail Processing, and Electronic Content Management [ECM] services throughout Los Angeles County, including to Cerritos. This makes us a convenient source for all of your Digital Transformation service needs. Our extensive fleet of trucks is ready to pick up your shredding – we can even do onsite shredding, and or we can bring back your records, documents, CDs, hard drives, and x-rays for secure destruction in our certified facilities. We can even provide Certificates of Destruction or provide witnessed destruction. All shredded paper documents are processed into post-consumer fiber to maximize our environmental impact. Our offsite document storage capabilities are second to none. You can archive records, request file retrieval, and we even have climate-controlled storage areas to help you preserve vital records. We can also scan selected documents on demand, or perform high volume document imaging service through our state-of-the-art scanning bureau to convert entire cabinets and storage rooms of documents into searchable electronic images. We can scan any documents, from books and magazines, to large-format blueprints and maps, all the way down to century-old onionskin archives. Our ECM department uses Laserfiche software to create a secure repository for all of your organization's information. We can create e-forms and automated workflows to help you go paperless while we automatically name and organize your folder structure and build granular access and security levels for all your users. Finally, we can handle all of your inbound mail processing needs by creating a Digital Mailroom – we can receive, sort, scan, and securely distribute your mail so that you get all of your critical information in a timely fashion, even if your employees are working remotely.
The city of Cerritos is one of several cities within Los Angeles County that make up the Gateway Cities to southeast Los Angeles County. Originally incorporated in 1956, it is a subregion of Los Angeles County. The population was 49,859 in 2019. Los Angeles–Long Beach–Anaheim, California is part of the Los Angeles–Long Beach–Anaheim, California Metropolitan Statistical Area.
Cerritos gets its revenue from two main sources: retail sales taxes and interest from the general fund.
Los Cerritos Shopping Center and Cerritos Industrial Park account for most of the employment in the city of Cerritos. In the Cerritos Industrial Park, workers are employed in light manufacturing, as well as assembling electronic and automotive parts. The city's largest employer, United Parcel Service, is in the park. In 2010, Los Cerritos Center supported 4,450 full-time and part-time jobs, and the Cerritos Auto Square held 2,160 jobs. Retail and industrial trades account for $2 billion in taxable retail sales and $7.2 billion in assessed property values.
With an average income of $36,544, Cerritos is the second-highest consumer of retail goods in California (after Beverly Hills), according to the California State Board of Equalization. On February 14, 2006, Applied Development Economics reported that total annual household spending on retail was about $365 million. Automobile dealerships, grocery stores, department stores, service stations, and restaurants were most in demand.
Consumer survey conducted by Applied Development Economics found that outside of Orange County, residents from other parts of Southern California account for 25 percent of transactions in Cerritos, while nearly 21 percent are residents of Cerritos itself. Commuters account for 18 percent of transactions in Cerritos, and residents of neighboring communities constitute 16 percent.
One of the largest master planned developments in the country, Cerritos Towne Center combines offices, retail, hotels and entertainment facilities. This center boasts the Cerritos Center for the Performing Arts and a Sheraton hotel with 203 rooms and more than 93,000 square feet of office space. Retailers are located within the project, while some specialty shops anchor the project. The project is bordered to the south by 183rd Street, to the west by Bloomfield Avenue, to the east by Shoemaker Avenue and to the north by the Artesia Freeway (Route 91).
The city of Cerritos, along with Anaheim, Burbank, Colton, Glendale, and Pasadena, participated in the Magnolia Power Project on February 13, 2003. The project authorized the construction of a 310-megawatt power plant in Burbank. Cerritos receives 10 megawatts, or 4% of the total output, to power public facilities, park lighting, traffic signals, and water wells. Five megawatts of surplus power is sold to government and/or private agencies.
Mail Processing is also available to pickup, scan and digitize to the cloud. Call us today to learn more at Toll-Free: 800.332.3453