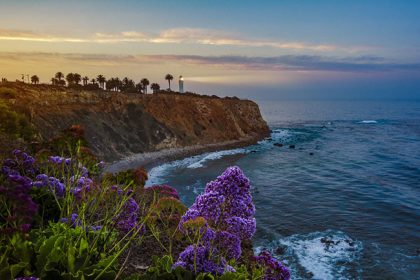 File Keepers is proud to provide Shredding, Document Storage, Document Scanning, Inbound Mail Processing, and Electronic Content Management [ECM] services throughout Los Angeles County, including to Rancho Palos Verdes. This makes us a convenient source for all of your Digital Transformation service needs. Our extensive fleet of trucks is ready to pick up your shredding – we can even do onsite shredding, and or we can bring back your records, documents, CDs, hard drives, and x-rays for secure destruction in our certified facilities. We can even provide Certificates of Destruction or provide witnessed destruction. All shredded paper documents are processed into post-consumer fiber to maximize our environmental impact. Our offsite document storage capabilities are second to none. You can archive records, request file retrieval, and we even have climate-controlled storage areas to help you preserve vital records. We can also scan selected documents on demand, or perform high volume document imaging service through our state-of-the-art scanning bureau to convert entire cabinets and storage rooms of documents into searchable electronic images. We can scan any documents, from books and magazines, to large-format blueprints and maps, all the way down to century-old onionskin archives. Our ECM department uses Laserfiche software to create a secure repository for all of your organization's information. We can create e-forms and automated workflows to help you go paperless while we automatically name and organize your folder structure and build granular access and security levels for all your users. Finally, we can handle all of your inbound mail processing needs by creating a Digital Mailroom – we can receive, sort, scan, and securely distribute your mail so that you get all of your critical information in a timely fashion, even if your employees are working remotely.
Rancho Palos Verdes is a coastal city in Los Angeles County, California that lies atop the Palos Verdes Peninsula, adjacent to Palos Verdes Estates, Rolling Hills, and Rolling Hills Estates. The city of Rancho Palos Verdes is known for its dramatic views of the Pacific Ocean, Santa Catalina Island, and Los Angeles, as well as its highly regarded schools, extensive biking and hiking trails, and for being one of the wealthiest ZIP codes in the country in terms of household income and property prices.
Built in 1926, the Point Vicente Lighthouse is on the National Register of Historic Places. The lighthouse stands on a cliff with a height of 130 feet (40 m) and is 67 feet (20 m) high. From the south, it overlooks Point Loma Lighthouse and from the north, it overlooks Point Conception Lighthouse. It was listed on the National Register of Historic Places in 1980. US Coast Guard manages the lighthouse, which is owned by the United States federal government.
A second building along the coast, Wayfarers Chapel, designed and built by Lloyd Wright (the son of Frank Lloyd Wright), is also on the National Register of Historic Places. The architectural design of the building is organic, and it is located on the cliffs overlooking the Pacific Ocean. Emanuel Swedenborg, a scientist and theosopher during the 18th century, is memorialized at the Swedenborgian Church of North America.
Weddings at the church are popular due to its panoramic view of the Pacific Ocean. As a wedding and funeral location, the church was featured in the Fox teen drama TV series The O.C. The church also appeared on the American science fiction series Sliders and in an episode of The Rockford Files (2 Into 5.56 Won't Go). In addition, it was part of the final marriage scene in an episode of 90210 from season four, called Innerspace. A scene from the chapel appears in one of the final scenes of the 2014 movie Endless Love, as well as an episode of the ABC television series Revenge. In addition, it appears in an episode of The Rockford Files. The wedding scene for Marina and the Diamonds' 'Baby' music video was filmed at the chapel and The CW's Lucifer was filmed there as well.
The Palos Verdes Peninsula, in Los Angeles County, California, contains the largest area of natural vegetation left on the Palos Verdes Peninsula. Crenshaw Boulevard is not suitable for building in the area since it is geologically unstable.
The Portuguese Bend landslide is one of the largest continuously moving landslides in North America. Palos Verdes Nature Preserve, the largest preserve of coastal open space between San Diego and Santa Barbara, was acquired by the city and the Palos Verdes Peninsula Land Conservancy in 2009.
Mail Processing is also available to pickup, scan and digitize to the cloud. Call us today to learn more at Toll-Free: 800.332.3453