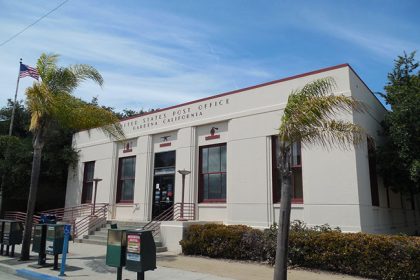 File Keepers is proud to provide Shredding, Document Storage, Document Scanning, Inbound Mail Processing, and Electronic Content Management [ECM] services throughout Los Angeles County, including to Gardena. This makes us a convenient source for all of your Digital Transformation service needs. Our extensive fleet of trucks is ready to pick up your shredding – we can even do onsite shredding, and or we can bring back your records, documents, CDs, hard drives, and x-rays for secure destruction in our certified facilities. We can even provide Certificates of Destruction or provide witnessed destruction. All shredded paper documents are processed into post-consumer fiber to maximize our environmental impact. Our offsite document storage capabilities are second to none. You can archive records, request file retrieval, and we even have climate-controlled storage areas to help you preserve vital records. We can also scan selected documents on demand, or perform high volume document imaging service through our state-of-the-art scanning bureau to convert entire cabinets and storage rooms of documents into searchable electronic images. We can scan any documents, from books and magazines, to large-format blueprints and maps, all the way down to century-old onionskin archives. Our ECM department uses Laserfiche software to create a secure repository for all of your organization's information. We can create e-forms and automated workflows to help you go paperless while we automatically name and organize your folder structure and build granular access and security levels for all your users. Finally, we can handle all of your inbound mail processing needs by creating a Digital Mailroom – we can receive, sort, scan, and securely distribute your mail so that you get all of your critical information in a timely fashion, even if your employees are working remotely.
The city of Gardena is in Los Angeles County, California, United States. At the 2010 census, the population was 58,829, an increase over the 2000 census of 57,746, based on the 2000 census data. Gardena ranked No. 1 on the last US census for the highest percentage of Japanese Americans in California. As a result of Gardena's Japanese American population, the South Bay region of Los Angeles has the greatest concentration of Japanese companies in the mainland United States
Census data shows that the city has a total area of 5.9 square miles (15 km2), of which 99% is land. Gardena Willows Wetland Preserve is a 9.4-acre (3.8 ha) wetland preserve located on the southeast corner of the city. This marshy landscape is a naturally occurring wetland in which water seeps above ground all year. It is home to several varieties of trees and vegetation. Near Vermont Avenue and Artesia Boulevard.
Located in the northeastern region of Los Angeles, Gardena adjoins the unincorporated community of Athens on the north, the Los Angeles neighborhood of Harbor Gateway on the east and south, Torrance on the southwest, Alondra Park on the west, and Hawthorne on the northwest.
Hermosillo Moneta and Strawberry Park are some of the neighborhoods within Gardena
The headquarters of Digital Manga are located at 1487 West 178th Street, Suite 300.[29] Nissin Foods has its office in Gardena, California and a manufacturing plant in Sacramento. The Nissin Foods (U.S.A.) Co., Inc. commenced business in Gardena in 1970. The headquarters of the Marukai Corporation U.S.A. are in Gardena, California. Gardena is also home to En Pointe Technologies. Until 2006, Nissan's North America headquarters were in Gardena. In 2006, the Nissan North American headquarters relocated to Tennessee.
The headquarters of National Stores Inc., which operates the Factory 2-U and Fallas Paredes brands, is in the Harbor Gateway neighborhood of Los Angeles, close to Gardena.
The County of Los Angeles Public Library operates the Gardena Mayme Dear Library, a 16,000-square-foot (1,500m2) building located in Gardena, and the Masao W. Satow Library, which is located east of Gardena in Alondra Park (El Camino Village), unincorporated Los Angeles County.
As part of the Progressive Club's Wednesday program, a Gardena Library was founded. By the end of 1913, the Moneta Branch was also founded. A free library system was established in Los Angeles County in 1914, which included the Gardena Library. The Los Angeles City Library Board acquired the library following annexation. This was followed by the opening of the Strawberry Park branch in 1919. Gardena became part of the Los Angeles County library system in August 1951. West Gardena Branch was formed in 1958 as a result of the merger of Strawberry Park and Moneta branches.
Mail Processing is also available to pickup, scan and digitize to the cloud. Call us today to learn more at Toll-Free: 800.332.3453