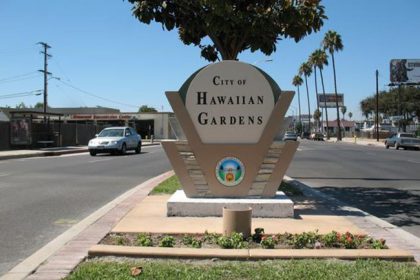 File Keepers is proud to provide Shredding, Document Storage, Document Scanning, Inbound Mail Processing, and Electronic Content Management [ECM] services throughout Los Angeles County, including to Hawaiian Gardens. This makes us a convenient source for all of your Digital Transformation service needs. Our extensive fleet of trucks is ready to pick up your shredding – we can even do onsite shredding, and or we can bring back your records, documents, CDs, hard drives, and x-rays for secure destruction in our certified facilities. We can even provide Certificates of Destruction or provide witnessed destruction. All shredded paper documents are processed into post-consumer fiber to maximize our environmental impact. Our offsite document storage capabilities are second to none. You can archive records, request file retrieval, and we even have climate-controlled storage areas to help you preserve vital records. We can also scan selected documents on demand, or perform high volume document imaging service through our state-of-the-art scanning bureau to convert entire cabinets and storage rooms of documents into searchable electronic images. We can scan any documents, from books and magazines, to large-format blueprints and maps, all the way down to century-old onionskin archives. Our ECM department uses Laserfiche software to create a secure repository for all of your organization's information. We can create e-forms and automated workflows to help you go paperless while we automatically name and organize your folder structure and build granular access and security levels for all your users. Finally, we can handle all of your inbound mail processing needs by creating a Digital Mailroom – we can receive, sort, scan, and securely distribute your mail so that you get all of your critical information in a timely fashion, even if your employees are working remotely.
The city of Hawaiian Gardens is in Los Angeles County, California. With an area of approximately 1.0 square miles, it is the smallest municipality in the county. It was incorporated on April 9, 1964. During the 2010 census, the population was 14,254, down from 14,779 during the 2000 census.
The name of the city came from a 19th-century refreshment stand built with palm fronds and bamboo. For many years, this landmark was the only landmark in the rural area, and its name stuck as the small town grew around it. Gardens Casino accounts for more than $9.2 million (65%) of the city's revenue.
The Hawaiian Gardens neighborhood is located at 33°49′43′′N 118°4′25′′W (33.828565, -118.073646).[7] It is bordered by Long Beach and Lakewood, and by Cypress, located in Orange County.
The city has a total area of 1.0 square mile (2.6 kilometers), according to the United States Census Bureau. There are 1.0 square miles (2.6 km2) of it that is land, and 0.01 square miles (0.026 km2) that is water (1.09%). Among the cities in Los Angeles County, Hawaiian Gardens is the smallest in area.
The Hawaiian Gardens fruit stand was opened in 1927 on the corner of two dirt roads of Carson and Norwalk. Therefore, the name Hawaiian Gardens was born. During the Great Depression, people came to the area to buy or build a home. However, many of the houses were not equipped with modern conveniences.
In the late 1920s, Norwalk Blvd was the only paved road in Los Angeles. From Pioneer Boulevard to Norwalk Boulevard to Carson Street, all the little town's roads were dirt for the next 35 years. Paving of roads began immediately after the city was incorporated in 1964. As of 1966, all streets between Pioneer and Norwalk to the south of Carson were paved. During the late 1960s and early 1970s, all streets were paved, and the three major thoroughfares of Norwalk, Pioneer, and Carson were widened to current traffic standards.
Governed by a council-manager form of government, Hawaiian Gardens operates under general law. Members of the city council are elected at-large. The city manager is appointed by the city council. Policy and ordinances are established by the council and implemented by the city manager, assisted by the department heads.
A city council member must be a Hawaiian Gardens resident and registered to vote. The city elections are nonpartisan according to the California Constitution.
Mail Processing is also available to pickup, scan and digitize to the cloud. Call us today to learn more at Toll-Free: 800.332.3453