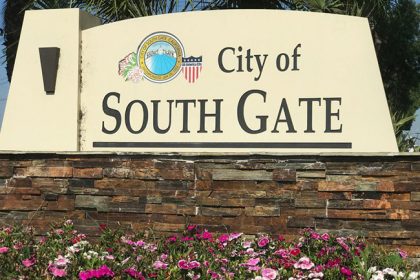 File Keepers is proud to provide Shredding, Document Storage, Document Scanning, Inbound Mail Processing, and Electronic Content Management [ECM] services throughout Los Angeles County, including to the City of South Gate. This makes us a convenient source for all of your Digital Transformation service needs. Our extensive fleet of trucks is ready to pick up your shredding – we can even do onsite shredding, and or we can bring back your records, documents, CDs, hard drives, and x-rays for secure destruction in our certified facilities. We can even provide Certificates of Destruction or provide witnessed destruction. All shredded paper documents are processed into post-consumer fiber to maximize our environmental impact. Our offsite document storage capabilities are second to none. You can archive records, request file retrieval, and we even have climate-controlled storage areas to help you preserve vital records. We can also scan selected documents on demand, or perform high volume document imaging service through our state-of-the-art scanning bureau to convert entire cabinets and storage rooms of documents into searchable electronic images. We can scan any documents, from books and magazines, to large-format blueprints and maps, all the way down to century-old onionskin archives. Our ECM department uses Laserfiche software to create a secure repository for all of your organization's information. We can create e-forms and automated workflows to help you go paperless while we automatically name and organize your folder structure and build granular access and security levels for all your users. Finally, we can handle all of your inbound mail processing needs by creating a Digital Mailroom – we can receive, sort, scan, and securely distribute your mail so that you get all of your critical information in a timely fashion, even if your employees are working remotely.
The city of South Gate is in Los Angeles County, California, United States, and has a total area of 7.4 square miles (19 km2). Los Angeles is located 7 miles (11 km) southeast of South Gate. The city is in south-eastern Los Angeles County within the Gateway Cities region.
Founded on January 20, 1923, Azalea City adopted the flower as its symbol in 1965 and became known as the Azalea City. According to the 2010 census, the city had 94,396 residents.
The National Civic League awarded South Gate the All-America City Award in 1990.
The United States Census Bureau estimates the city's size at 7.4 square miles (19 km2). There are 7.2 square miles (19 km2) of land and 0.26 square miles (0.26 km2) of water. Water represents 1.59% of the total area.
South Gate is located along the Los Angeles River on the eastern side.
A General Motors automobile manufacturing facility called South Gate Assembly was located in South Gate and was built in 1936. As the Douglas and Consolidated companies have aircraft manufacturing facilities in Long Beach and San Diego, the Long Beach plant originally manufactured Buick, Oldsmobile, and Pontiac cars before it was converted to war production in 1940. It also produced engines for the B-24 Liberator, Douglas C-47 Skytrain, and Douglas C-54 Skymaster aircrafts. This was GM's most productive plant during the 1950s. After closing in 1982, the plant is now the location of South East High School.
Commercial activity in South Gate is concentrated in these areas:
Tweedy Mile (on Tweedy Boulevard from Alameda Street to Atlantic Avenue)
Firestone Boulevard (from Alameda Street to Garfield Avenue)
El Paseo (Corner of Firestone Boulevard and Garfield Avenue)
Hollydale (on Garfield Avenue from I-105 to Imperial Highway)
As of April 1, 2009, the City of South Gate imposed a 10.25-percent sales tax (statewide plus local supplementary, which is now 9.75% with the expiration of the temporary tax increase under Proposition 1A), which matches Pico Rivera's sales tax rate as the highest in the State of California.
Taxes in South Gate are among the lowest in Los Angeles' south-east area. This is one of the few cities without a Utility Users Tax (UUT). For utilities such as gas, water, electricity, phone, cell phone, cable, and internet, most cities charge an additional tax on top of their sales taxes. Cities typically charge +/- 4%-11%. South Gate charges zero.
The climate in South Gate is semi-arid Mediterranean with mild winters and hot, dry summers. Approximately 14.8 inches (380 mm) of rain falls on average each year, mostly between November and April. The temperature ranges from 40 °F (4 °C) to 110 °F (43 °C). There is an average daily temperature range of 54 °F (12 °C) to 73 °F (23 °C)
Mail Processing is also available to pickup, scan and digitize to the cloud. Call us today to learn more at Toll-Free: 800.332.3453