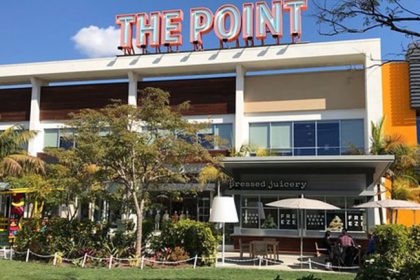 File Keepers is proud to provide Shredding, Document Storage, Document Scanning, Inbound Mail Processing, and Electronic Content Management [ECM] services throughout Los Angeles County, including to El Segundo. This makes us a convenient source for all of your Digital Transformation service needs. Our extensive fleet of trucks is ready to pick up your shredding – we can even do onsite shredding, and or we can bring back your records, documents, CDs, hard drives, and x-rays for secure destruction in our certified facilities. We can even provide Certificates of Destruction or provide witnessed destruction. All shredded paper documents are processed into post-consumer fiber to maximize our environmental impact. Our offsite document storage capabilities are second to none. You can archive records, request file retrieval, and we even have climate-controlled storage areas to help you preserve vital records. We can also scan selected documents on demand, or perform high volume document imaging service through our state-of-the-art scanning bureau to convert entire cabinets and storage rooms of documents into searchable electronic images. We can scan any documents, from books and magazines, to large-format blueprints and maps, all the way down to century-old onionskin archives. Our ECM department uses Laserfiche software to create a secure repository for all of your organization's information. We can create e-forms and automated workflows to help you go paperless while we automatically name and organize your folder structure and build granular access and security levels for all your users. Finally, we can handle all of your inbound mail processing needs by creating a Digital Mailroom – we can receive, sort, scan, and securely distribute your mail so that you get all of your critical information in a timely fashion, even if your employees are working remotely.
The city of El Segundo is in Los Angeles County, California, United States. The city was incorporated on January 18, 1917, and it is a member of the South Bay Cities Council of Governments. During the 2020 Census, there were 16,731 people, an increase of 0.5% over 16,654 people in the 2010 Census.
El Segundo has several aviation-related and petroleum-related industries and operations.
El Segundo, which translates to "the second," was named in 1911 when Chevron built its second refinery. More than 5,000 barrels of crude oil per day are transported to the refinery from South America's Amazonian region. The first flying field was leased by William Mines, an immigrant from Canada. The Los Angeles Municipal Airport, which later became Los Angeles International Airport, opened north of El Segundo in 1930; its presence led to a concentration of aerospace and aviation-related companies in El Segundo.
The aerospace industry is well represented in El Segundo, with big names such as Boeing, Raytheon, Lockheed Martin, Northrop Grumman, Wyle Laboratories, the Aerospace Corporation, and Aerojet Rocketdyne Holdings having facilities there. Two of them are headquartered there. Los Angeles Air Force Base and the Space and Missile Systems Center, which is in charge of military space acquisitions, are also located there. Along with the Chevron oil refinery, El Segundo is also home to Hyperion's sewage treatment plant and El Segundo's power plant.
The American energy company NRG operates the El Segundo plant. Using sustainable and environmentally friendly techniques alongside fossil fuels, NRG planned to create a combined cycle power island that could power up to 240,000 homes. In 2013, the new power plant was scheduled to be completed using two generators: a Siemens gas turbine and an additional steam turbine. A gas turbine is powered by natural gas, while a steam turbine is powered by hot exhaust gases. This increases the power plant's efficiency by up to 58 percent. Since natural gas does not emit as much carbon dioxide during combustion as other fossil fuels, this type of power plant is extremely environmentally friendly.
Nash Motors originally built the Boeing Satellite Development Center in 1946 and opened it in 1948. Originally a missile-building facility, the 500,000-square-foot building (46,000 m2) was purchased by Hughes Aircraft Company in 1955.
Mattel, AT&T Entertainment Hub, PCM, Inc., and A-Mark Precious Metals are among the companies headquartered in El Segundo, as are Big 5 Sporting Goods and Stamps.com. Teradata and Square Enix both have development centers in the city.
Several film production companies are located in El Segundo, including Rhythm and Hues Studios and Lightstorm Entertainment.
Mail Processing is also available to pickup, scan and digitize to the cloud. Call us today to learn more at Toll-Free: 800.332.3453