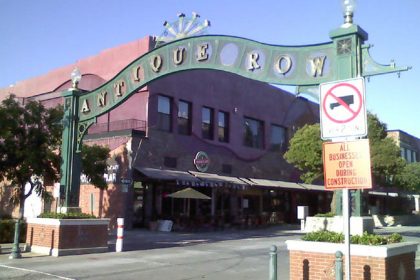 File Keepers is proud to provide Shredding, Document Storage, Document Scanning, Inbound Mail Processing, and Electronic Content Management [ECM] services throughout Los Angeles County, including to Pomona. This makes us a convenient source for all of your Digital Transformation service needs. Our extensive fleet of trucks is ready to pick up your shredding – we can even do onsite shredding, and or we can bring back your records, documents, CDs, hard drives, and x-rays for secure destruction in our certified facilities. We can even provide Certificates of Destruction or provide witnessed destruction. All shredded paper documents are processed into post-consumer fiber to maximize our environmental impact. Our offsite document storage capabilities are second to none. You can archive records, request file retrieval, and we even have climate-controlled storage areas to help you preserve vital records. We can also scan selected documents on demand, or perform high volume document imaging service through our state-of-the-art scanning bureau to convert entire cabinets and storage rooms of documents into searchable electronic images. We can scan any documents, from books and magazines, to large-format blueprints and maps, all the way down to century-old onionskin archives. Our ECM department uses Laserfiche software to create a secure repository for all of your organization's information. We can create e-forms and automated workflows to help you go paperless while we automatically name and organize your folder structure and build granular access and security levels for all your users. Finally, we can handle all of your inbound mail processing needs by creating a Digital Mailroom – we can receive, sort, scan, and securely distribute your mail so that you get all of your critical information in a timely fashion, even if your employees are working remotely.
Pomona is a city in Los Angeles County, California. Pomona lies in the Pomona Valley between the Inland Empire and the San Gabriel Valley. In 2010, the city had a population of 149,058.
Located primarily within Pomona's city limits is California State Polytechnic University, Pomona, also known as Cal Poly Pomona. There are also campuses in San Dimas and Walnut.
The climate of Pomona is Mediterranean (Köppen climate classification Csa) with hot, dry summers and mild, damp winters. The warmest month is August, with an average daytime high of 92 °F (33 °C). There is very little rainfall in the summer months of June through September. With fall come cooler temperatures and occasional showers, as well as the seasonal Santa Ana winds from the northeast. The coolest month is December, with an average high temperature of 68 °F (20 °C). Precipitation is also heavier in winter. Snowfall is nearly unheard of, but frost can occur once or twice a year. The average annual precipitation is 17.32 inches (439.9 mm).
Phillips Ranch, Pomona's newest neighborhood, has experienced rapid growth since the 1980s, and homes are still being built there between downtown and Diamond Bar. It is now almost exclusively residential. There has been some gentrification in northern Pomona with the addition of housing units and upgrades to the streetscape. Pomona Electronics originally operated in the city.
There were two malls in Pomona, the pedestrian Pomona Mall downtown and Indian Hill Mall, both still used for retail and other purposes, but are now defunct as malls per se.
Pomona Valley Hospital Medical Center (3230), Pomona Unified School District (3034), California State Polytechnic University, Pomona (2440), Fairplex (1071), Casa Colina Rehabilitation Center (1020), City of Pomona (661), and County of Los Angeles Department of Social Services (350) ranked among the city's top employers).
The city is home to the Fairplex, which hosts the Los Angeles County Fair and the Pomona Swap Meet and Classic Car Show. Swap meets are part of a car show that is held seven times throughout the year, and they sell car parts and accessories.
In addition to the NHRA Auto Club Raceway at Pomona (formerly the Pomona Raceway), the city hosts the Winternationals drag racing competition.
Mail Processing is also available to pickup, scan and digitize to the cloud. Call us today to learn more at Toll-Free: 800.332.3453