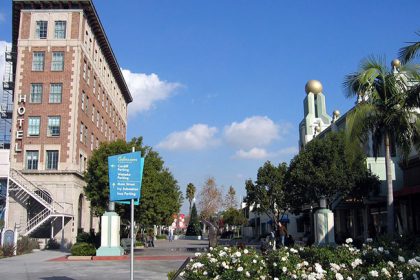 File Keepers is proud to provide Shredding, Document Storage, Document Scanning, Inbound Mail Processing, and Electronic Content Management [ECM] services throughout Los Angeles County, including to Culver City. This makes us a convenient source for all of your Digital Transformation service needs. Our extensive fleet of trucks is ready to pick up your shredding – we can even do onsite shredding, and or we can bring back your records, documents, CDs, hard drives, and x-rays for secure destruction in our certified facilities. We can even provide Certificates of Destruction or provide witnessed destruction. All shredded paper documents are processed into post-consumer fiber to maximize our environmental impact. Our offsite document storage capabilities are second to none. You can archive records, request file retrieval, and we even have climate-controlled storage areas to help you preserve vital records. We can also scan selected documents on demand, or perform high volume document imaging service through our state-of-the-art scanning bureau to convert entire cabinets and storage rooms of documents into searchable electronic images. We can scan any documents, from books and magazines, to large-format blueprints and maps, all the way down to century-old onionskin archives. Our ECM department uses Laserfiche software to create a secure repository for all of your organization's information. We can create e-forms and automated workflows to help you go paperless while we automatically name and organize your folder structure and build granular access and security levels for all your users. Finally, we can handle all of your inbound mail processing needs by creating a Digital Mailroom – we can receive, sort, scan, and securely distribute your mail so that you get all of your critical information in a timely fashion, even if your employees are working remotely.
Culver City is in Los Angeles County, California. It had a population of 40,779 in the latest census. Culver City has been a center for film and later television production since the 1920s, when Metro-Goldwyn-Mayer studios opened. The Hughes Aircraft Company used it as its headquarters from 1932 to 1986. Both National Public Radio West and Sony Pictures Entertainment maintain offices in the city. It was named after its founder, Harry Culver. It shares a border with unincorporated areas of Los Angeles County but is mostly surrounded by the city of Los Angeles. More than 40 adjoining properties have been annexed over the years, making it about five square miles (13 km2).
The lots of studios in Culver City have produced hundreds of films, including Sony Pictures (formerly known as MGM Studios), Culver Studios, and Hal Roach Studios. Included in this list are The Wizard of Oz, The Thin Man, Gone with the Wind, Rebecca, the Tarzan series, and the original King Kong. Recent films made in Culver City include Grease, Raging Bull, E.T. the Extra-Terrestrial, City Slickers, Air Force One, Wag the Dog, and Contact. Culver City has been the setting for television series such as Jeopardy, Las Vegas, Gunsmoke, Cougar Town, Mad About You, Lassie, Hogan's Heroes, Batman, The Green Hornet, Arrested Development, The Andy Griffith Show, Gomer Pyle, U.S.M.C., The Nanny, Hell's Kitchen, MasterChef, and a syndicated version of Wheel of Fortune. Bruce Lee appeared in The Green Hornet as Kato, and he lived in Culver City at the time.
Grease's "Stranded at the Drive-In" scene was filmed at the Studio Drive-In at Jefferson and Sepulveda. It has also served as the set for many other films, including Pee-wee's Big Adventure. A former movie theatre, the area has been transformed into a housing subdivision with large houses on small lots, as well as the Kayne-ERAS center, a school and community center for the disabled and mentally challenged.
A replica of the Hull Building is located 9543 Culver Boulevard at the northwest corner of Washington Boulevard and Watseka Avenue, and was featured in the 1982 film, Tron, as Flynn's Arcade.
Several films and television series have been filmed on Culver City's streets. The nostalgia sitcom The Wonder Years set many of its outdoor scenes in Culver City since the architecture has not changed much in decades. Many chase scenes through the streets appeared on the series CHIPs from the 1970s to the 1980s. Veteran Memorial Park was featured in the opening scenes of The Hogan Family as well as in Nicolas Cage's film Matchstick Men.
Mail Processing is also available to pickup, scan and digitize to the cloud. Call us today to learn more at Toll-Free: 800.332.3453