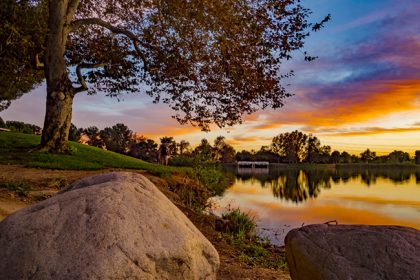 File Keepers is proud to provide Shredding, Document Storage, Document Scanning, Inbound Mail Processing, and Electronic Content Management [ECM] services throughout Los Angeles County, including to South El Monte. This makes us a convenient source for all of your Digital Transformation service needs. Our extensive fleet of trucks is ready to pick up your shredding – we can even do onsite shredding, and or we can bring back your records, documents, CDs, hard drives, and x-rays for secure destruction in our certified facilities. We can even provide Certificates of Destruction or provide witnessed destruction. All shredded paper documents are processed into post-consumer fiber to maximize our environmental impact. Our offsite document storage capabilities are second to none. You can archive records, request file retrieval, and we even have climate-controlled storage areas to help you preserve vital records. We can also scan selected documents on demand, or perform high volume document imaging service through our state-of-the-art scanning bureau to convert entire cabinets and storage rooms of documents into searchable electronic images. We can scan any documents, from books and magazines, to large-format blueprints and maps, all the way down to century-old onionskin archives. Our ECM department uses Laserfiche software to create a secure repository for all of your organization's information. We can create e-forms and automated workflows to help you go paperless while we automatically name and organize your folder structure and build granular access and security levels for all your users. Finally, we can handle all of your inbound mail processing needs by creating a Digital Mailroom – we can receive, sort, scan, and securely distribute your mail so that you get all of your critical information in a timely fashion, even if your employees are working remotely.
The city of South El Monte is in Los Angeles County, California. According to the 2010 census, the city had a population of 20,116, down from 21,144 in 2000.
The city has a total area of less than 7 square kilometers, virtually all of it land, according to the United States Census Bureau.
The 2010 census recorded a population of 20,116 for South El Monte. The population density was 7,061.5 per square mile (2,726.4 per square kilometer). South El Monte's racial composition was 10,136 (50.4%) White (3.4% Non-Hispanic White), 107 (0.5%) African American, 250 (1.2%) Native American, 2,211 (11.0%) Asian, 12 (0.1%) Pacific Islander, 6,718 (33.4%) from other races, and 682 (3.4%) from two or more races. The number of Hispanic or Latino of any race was 17,079 (84.9%).
As of the census, 20,059 people lived in households, 47 people (0.2%) lived in non-institutionalized groups quarters, and 10 people (0%) were institutionalized.
Among the 4,569 households, 2,643 (57.2%) had children under the age of 18 living in them, 2,554 (55.9%) were opposite-sex married couples living together, 925 (20.2%) had a female householder without a husband, 524 (11.5%) had a male householder without a wife. Unmarried opposite-sex couples or partnerships numbered 329 (7.2%) while same-sex married couples or partnerships numbered 21 (0.5%). Three hundred and seventy-seven (8.7%) of the households were one person households, and 208 (4.6%) were 65 years of age or older. A typical household size is 4.39 members. Families constituted 4,003 households (87.6%); the average family was 4.45 members.
There were 6,041 people (30.0%) under 18 years of age, 2,323 people (11.5%) 18 to 24 years of age, 5,894 people (29.3%) 25 to 44 years old, 4,062 people (20.2%) 45 to 64 years old, and 1,796 people (8.9%) 65 or older. 30.4% of the population was over 30 years old. There were 101.9 men per every 100 women. In every 100 females aged 18 and over, there were 101.2 males.
Housing units totaled 4,711, with an average density of 1,653.7 per square mile. Of the occupied units, 2,208 (48.3%) were owner-occupied, while 2,361 (51.7%) were rented. In 2008, the homeowner vacancy rate was 0.7% while the rental vacancy rate was 3.5%. Nine thousand three hundred forty-four people (46.3% of the population) lived in owner-occupied housing units, and ten thousand seven hundred fifty-five (53.5%) lived in rental units.
Temple City is served by the Los Angeles County Sheriff's Department (LASD), which operates the Temple Station in Temple City.
Fire protection services are provided by the Los Angeles County Fire Department in South El Monte.
The San Gabriel Valley Tribune provides community news for South El Monte.
Mail Processing is also available to pickup, scan and digitize to the cloud. Call us today to learn more at Toll-Free: 800.332.3453