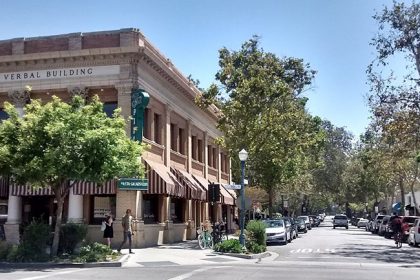 File Keepers is proud to provide Shredding, Document Storage, Document Scanning, Inbound Mail Processing, and Electronic Content Management [ECM] services throughout Los Angeles County, including to Claremont. This makes us a convenient source for all of your Digital Transformation service needs. Our extensive fleet of trucks is ready to pick up your shredding – we can even do onsite shredding, and or we can bring back your records, documents, CDs, hard drives, and x-rays for secure destruction in our certified facilities. We can even provide Certificates of Destruction or provide witnessed destruction. All shredded paper documents are processed into post-consumer fiber to maximize our environmental impact. Our offsite document storage capabilities are second to none. You can archive records, request file retrieval, and we even have climate-controlled storage areas to help you preserve vital records. We can also scan selected documents on demand, or perform high volume document imaging service through our state-of-the-art scanning bureau to convert entire cabinets and storage rooms of documents into searchable electronic images. We can scan any documents, from books and magazines, to large-format blueprints and maps, all the way down to century-old onionskin archives. Our ECM department uses Laserfiche software to create a secure repository for all of your organization's information. We can create e-forms and automated workflows to help you go paperless while we automatically name and organize your folder structure and build granular access and security levels for all your users. Finally, we can handle all of your inbound mail processing needs by creating a Digital Mailroom – we can receive, sort, scan, and securely distribute your mail so that you get all of your critical information in a timely fashion, even if your employees are working remotely.
The city of Claremont is located on the eastern edge of Los Angeles County, in California, United States, about 30 miles (48 km) east of downtown Los Angeles. The Pomona Valley lies at the foothills of the San Gabriel Mountains. According to the 2010 census, its population was 34,926, and it is estimated to be 36,266 in 2019.
Claremont is known for its tree-lined streets and many historic buildings as well as its Claremont Colleges. It is sometimes called "The City of Trees and PhDs" because of this. The state has been rated the fifth best place to live in the United States by CNN/Money magazine, and it was the highest rated state. Sunset Magazine named Claremont the best suburb in the West in 2016, describing it as a "small city that blends worldliness with small-town charm." Niche named Claremont the 17th best place to live in the Los Angeles area out of 658 based on crime, cost of living, job opportunities, and local amenities.
The majority of Claremont's commercial activity is in "The Village," a street-front collection of shops, boutiques, galleries, offices, and restaurants adjacent to and west of the Claremont Colleges. On the site of an old citrus packing plant west of Indian Hill Boulevard, the Village developed a controversial multi-use project in 2007 that includes an indie cinema, a boutique hotel, retail space, offices, and a parking structure.
Tree City USA has been awarded to Claremont for 22 consecutive years by the National Arbor Day Association. As soon as the city was incorporated in 1907, local citizens started a tree-planting tradition. There are only a few places in North America where American Elm trees haven't been infected with Dutch Elm disease. At the city's Memorial Park, a line of stately trees borders Indian Hill Boulevard.
Several large retirement communities are in the city, including Pilgrim Place, Claremont Manor, and Mt. San Antonio Gardens.
Claremont is known for its thriving arts and culture scene.
Claremont holds a springtime folk music festival every year, hosted by the Folk Music Center Store and Museum. The 35th festival occurred in May 2018.
A Pie Day Festival is held every year in Claremont Village on March 14. Visitors used to be able to collect pie recipes as they walked around downtown Claremont and checked out different stores.
Mail Processing is also available to pickup, scan and digitize to the cloud. Call us today to learn more at Toll-Free: 800.332.3453