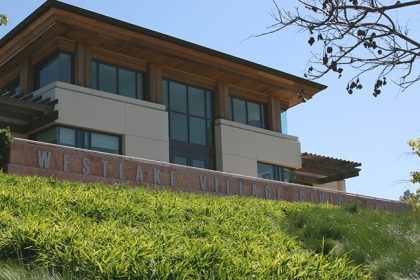 File Keepers is proud to provide Shredding, Document Storage, Document Scanning, Inbound Mail Processing, and Electronic Content Management [ECM] services throughout Los Angeles County, including to Westlake Village. This makes us a convenient source for all of your Digital Transformation service needs. Our extensive fleet of trucks is ready to pick up your shredding – we can even do onsite shredding, and or we can bring back your records, documents, CDs, hard drives, and x-rays for secure destruction in our certified facilities. We can even provide Certificates of Destruction or provide witnessed destruction. All shredded paper documents are processed into post-consumer fiber to maximize our environmental impact. Our offsite document storage capabilities are second to none. You can archive records, request file retrieval, and we even have climate-controlled storage areas to help you preserve vital records. We can also scan selected documents on demand, or perform high volume document imaging service through our state-of-the-art scanning bureau to convert entire cabinets and storage rooms of documents into searchable electronic images. We can scan any documents, from books and magazines, to large-format blueprints and maps, all the way down to century-old onionskin archives. Our ECM department uses Laserfiche software to create a secure repository for all of your organization's information. We can create e-forms and automated workflows to help you go paperless while we automatically name and organize your folder structure and build granular access and security levels for all your users. Finally, we can handle all of your inbound mail processing needs by creating a Digital Mailroom – we can receive, sort, scan, and securely distribute your mail so that you get all of your critical information in a timely fashion, even if your employees are working remotely.
Westlake Village is a city in Los Angeles County on the western border with Ventura County. It became the 82nd municipality of Los Angeles County in 1981. The population of the city was estimated at 8,217 in 2019, down from 8,270 at the 2010 census.
Westlake City is named after the master-planned community of Westlake that was renamed Westlake Village to avoid confusion with Los Angeles. The community lies on the border between Los Angeles and Ventura counties and is centered on a lake. Thousand Oaks was home to about two-thirds of the community.
A large portion of Westlake Village is surrounded by open space, including hiking and horse trails, as well as the vast Santa Monica Mountains National Recreation Area. There are 9 miles (14 km) between the town and the Pacific Ocean in the north-western Santa Monica Mountains. The lake is in the watershed of Malibu Creek. California State Water Resources Control Board and Westlake Lake Management Association, a private entity that manages the lake, have agreed to release water from the lake into the creek.
The area is primarily a bedroom community for Los Angeles due to the Ventura (101) Freeway, but it also contains many large commercial buildings, including the headquarters of the Dole Food Company, K-Swiss, and J.D. Power and Associates. Anheuser-Busch Inc. also has its western region office in this community (Region 5). Westlake has three access points to Los Angeles and Ventura: the Ventura Freeway, the Pacific Coast Highway, and the Ronald Reagan Freeway (118). It is a short drive to the nearest mall in Thousand Oaks.
Several golf courses and country clubs are in Westlake Village: the Westlake Golf Course, Sherwood Country Club, and North Ranch Country Club
One half of the original "Westlake" development lies west across the county line in Thousand Oaks. This boundary separating the Incorporated City of Westlake Village and the Thousand Oaks portion of Westlake Village crosses over Westlake Golf Course, halfway between Lakeview Canyon Road and Lindero Canyon Road, and half of Lake Westlake. There is also Lake Sherwood nearby.
Westlake Village, located in Conejo Valley, is located approximately 40 miles (64 km) west of downtown Los Angeles. There are several other communities in the surrounding area, including Thousand Oaks, Oak Park, Agoura Hills, Calabasas, Newbury Park, and Malibu.
Westlake Village is the headquarters of Dole Food Company. The company announced its plans to build its world headquarters on a 30-acre (120,000 m2) site owned by it, north of the Ventura Freeway in Westlake Village, in 1994. Groundwater contamination tests and a review of possible site plan revisions delayed the decision. The Westlake Village City Council was scheduled to review Dole's plans on February 9, 1994[30]. K-Swiss, Guitar Center, PennyMac Loan Services and Ryland Homes are also located in Westlake Village.
Residents and businesses in Westlake Village can access potable water, recycled water, and wastewater services provided by the Las Virgenes Municipal Water District
Mail Processing is also available to pickup, scan and digitize to the cloud. Call us today to learn more at Toll-Free: 800.332.3453