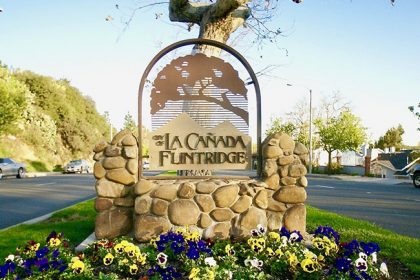 File Keepers is proud to provide Shredding, Document Storage, Document Scanning, Inbound Mail Processing, and Electronic Content Management [ECM] services throughout Los Angeles County, including to La Cañada. This makes us a convenient source for all of your Digital Transformation service needs. Our extensive fleet of trucks is ready to pick up your shredding – we can even do onsite shredding, and or we can bring back your records, documents, CDs, hard drives, and x-rays for secure destruction in our certified facilities. We can even provide Certificates of Destruction or provide witnessed destruction. All shredded paper documents are processed into post-consumer fiber to maximize our environmental impact. Our offsite document storage capabilities are second to none. You can archive records, request file retrieval, and we even have climate-controlled storage areas to help you preserve vital records. We can also scan selected documents on demand, or perform high volume document imaging service through our state-of-the-art scanning bureau to convert entire cabinets and storage rooms of documents into searchable electronic images. We can scan any documents, from books and magazines, to large-format blueprints and maps, all the way down to century-old onionskin archives. Our ECM department uses Laserfiche software to create a secure repository for all of your organization's information. We can create e-forms and automated workflows to help you go paperless while we automatically name and organize your folder structure and build granular access and security levels for all your users. Finally, we can handle all of your inbound mail processing needs by creating a Digital Mailroom – we can receive, sort, scan, and securely distribute your mail so that you get all of your critical information in a timely fashion, even if your employees are working remotely.
The city of La Canada Flintridge, or La Canada (Spanish for 'The Canyon'), is situated in Los Angeles County, California, at the foothills of the Verdugo Mountains. NASA's Jet Propulsion Laboratory is based in Crescenta Valley, on the western edge of Southern California's San Gabriel Valley.
This area was known as Rancho La Canada in the Spanish and Mexican eras. La Canada and Flintridge were two separate communities before the city was incorporated in 1976.  Flintridge is named after U.S. Senator Frank P. Flint, who developed the area and named it La Canada after the Spanish word canada.
Flintridge encompasses the southern section of the city, covering the northern flank of the San Rafael Hills, but more generally including most areas south of Foothill Blvd. North of Foothill Blvd, the eastern part of Flintridge was also originally considered Flintridge and still houses Flintridge Riding Club and Flintridge Preparatory School.
There is often just a reference to "La Cañada" or "Flintridge" when referring to the entire city. To illustrate unity between the two communities that merged, the full city name does not contain a hyphen.
According to a 2015 Forbes edition, La Cañada Flintridge ranked 121st on the list of most expensive U.S. cities.
There were originally two newspapers serving the city: the La Cañada Valley Sun, a community division of the Los Angeles Times, and the La Canada Outlook. Due to financial issues exacerbated by the COVID-19 pandemic, the Los Angeles Times announced in April 2020 that its local papers, including the La Canada Valley Sun, would be shutting down. In a short time, the La Canada Outlook announced they had bought the Valley Sun and were rebranding their paper as the La Canada Outlook Valley Sun.
La Cañada Flintridge is home to NASA's Jet Propulsion Laboratory (JPL), although its mailing address is in Pasadena. In addition to robotic exploration of the Solar System, NASA is the most important research and development center in the United States.
Hahamongna Watershed Park (formerly Oak Grove Park) is home to the first Frisbee golf course, outside of La Cañada Flintridge and across from La Canada High School.
North America's largest collection of camellias can be found at Descanso Gardens.
There was a new town center opened in La Cañada on August 21, 2008. It features a remodeled Taylor's Steakhouse, a Panera Bread, a HomeGoods store, a Habit Burger Grill, a Blaze Pizza, and other retail and dining establishments. Until their bankruptcy and eventual closure in April 2016, the Sports Chalet flagship store and corporate headquarters were the anchor tenants. A small-format Target store replaced the Sport Chalet store as a "test-in-concept". Next door, the old headquarters for Sports Chalet has become the new city hall, replacing its 1975 predecessor.
The oldest church in the city is La Cañada Congregational Church, formerly Church of the Lighted Window.
Lanterman House, a museum and local historical archive, was built in 1915, when the town was a growing settlement.
Mail Processing is also available to pickup, scan and digitize to the cloud. Call us today to learn more at Toll-Free: 800.332.3453