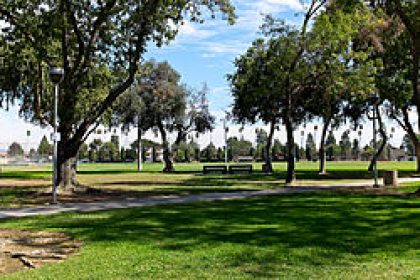 File Keepers is proud to provide Shredding, Document Storage, Document Scanning, Inbound Mail Processing, and Electronic Content Management [ECM] services throughout Los Angeles County, including to Santa Fe Springs. This makes us a convenient source for all of your Digital Transformation service needs. Our extensive fleet of trucks is ready to pick up your shredding – we can even do onsite shredding, and or we can bring back your records, documents, CDs, hard drives, and x-rays for secure destruction in our certified facilities. We can even provide Certificates of Destruction or provide witnessed destruction. All shredded paper documents are processed into post-consumer fiber to maximize our environmental impact. Our offsite document storage capabilities are second to none. You can archive records, request file retrieval, and we even have climate-controlled storage areas to help you preserve vital records. We can also scan selected documents on demand, or perform high volume document imaging service through our state-of-the-art scanning bureau to convert entire cabinets and storage rooms of documents into searchable electronic images. We can scan any documents, from books and magazines, to large-format blueprints and maps, all the way down to century-old onionskin archives. Our ECM department uses Laserfiche software to create a secure repository for all of your organization's information. We can create e-forms and automated workflows to help you go paperless while we automatically name and organize your folder structure and build granular access and security levels for all your users. Finally, we can handle all of your inbound mail processing needs by creating a Digital Mailroom – we can receive, sort, scan, and securely distribute your mail so that you get all of your critical information in a timely fashion, even if your employees are working remotely.
The city of Santa Fe Springs (Spanish for "Holy Faith") is located in Los Angeles County, California, United States. This is one of Los Angeles County's gateway cities. Its population decreased from 17,438 at the 2000 census to 16,223 at the 2010 census.
Mineral springs were first known as Santa Fe Springs by the Atchison, Topeka and Santa Fe Railway in 1886 after buying them from Dr. James E. Fulton. The name is Spanish for "holy faith."
This resort town can be found at 33°56′15′′N 118°04′02′′W.
In terms of area, the city has a total of 8.9 square miles (23 km2), according to the United States Census Bureau. The land area of 8.9 square miles (23 km2) is made up of 23 square miles (23 km2) and the water area is 0.04 square miles (0.10 km2).
The unincorporated West Whittier-Los Nietos is to the north, Pico Rivera to the northwest, Downey to the west, Norwalk to the southwest, Cerritos to the south, La Mirada and the unincorporated South Whittier to the east, and Whittier to the northeast.
While Santa Fe Springs is not as industrialized as its neighboring cities, it has a thriving light industry. Satellites and aerial photography demonstrate this point, as the majority of the city is easily distinguishable from its neighboring cities because of the concentration of very large industrial and manufacturing facilities.
The city of Santa Fe Springs is home to companies such as Egge Machine Company, a producer of Cadillac engine parts for custom cars and hot rods, U S Aerospace, a publicly traded aerospace and defense contractor, Lockheed Martin. Boeing, L-3 Communications Holdings, and Middle River Aircraft Systems, a subsidiary of General Electric Company, are among the aircraft manufacturers, aerospace companies, and defense contractors. Fuji Food is another company with its headquarters in Santa Fe Springs.
There is a valuable collection of early farm and ranch equipment at the Hathaway Ranch Museum in Santa Fe Springs, as well as oil field machinery. Five generations of the Hathaway family are represented in the museum, which also reflects the economic transition in the region.
Santa Fe Springs once had two regional malls and one open-air shopping center anchored by department stores. Open-air shopping centers anchored by supermarkets and discount stores have replaced these.
Mail Processing is also available to pickup, scan and digitize to the cloud. Call us today to learn more at Toll-Free: 800.332.3453