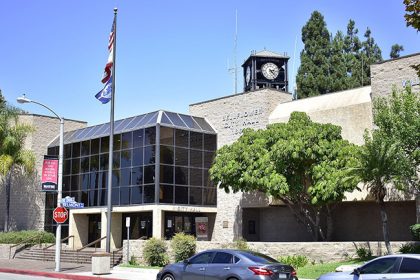 File Keepers is proud to provide Shredding, Document Storage, Document Scanning, Inbound Mail Processing, and Electronic Content Management [ECM] services throughout Los Angeles County, including to Bellflower. This makes us a convenient source for all of your Digital Transformation service needs. Our extensive fleet of trucks is ready to pick up your shredding – we can even do onsite shredding, and or we can bring back your records, documents, CDs, hard drives, and x-rays for secure destruction in our certified facilities. We can even provide Certificates of Destruction or provide witnessed destruction. All shredded paper documents are processed into post-consumer fiber to maximize our environmental impact. Our offsite document storage capabilities are second to none. You can archive records, request file retrieval, and we even have climate-controlled storage areas to help you preserve vital records. We can also scan selected documents on demand, or perform high volume document imaging service through our state-of-the-art scanning bureau to convert entire cabinets and storage rooms of documents into searchable electronic images. We can scan any documents, from books and magazines, to large-format blueprints and maps, all the way down to century-old onionskin archives. Our ECM department uses Laserfiche software to create a secure repository for all of your organization's information. We can create e-forms and automated workflows to help you go paperless while we automatically name and organize your folder structure and build granular access and security levels for all your users. Finally, we can handle all of your inbound mail processing needs by creating a Digital Mailroom – we can receive, sort, scan, and securely distribute your mail so that you get all of your critical information in a timely fashion, even if your employees are working remotely.
The city of Bellflower, California, lies in southeast Los Angeles County. The city was founded in 1906 and incorporated on September 3, 1957. According to the latest census, the city had 79,190 residents in 2020, up from 76,616 in 2010. The city ranked 65th among cities over 50,000 residents in terms of density (and 8th in California).
Prior to the damming of the San Gabriel River, the site was a rich agricultural area irrigated with artesian wells and floodwaters. A municipality named Somerset was established in 1909 when a post office was established on the site by local investor F E Woodruff. It was claimed that the US Post Office rejected the name 'Somerset' because of confusion with Somerset, Colorado. Bellflower apples were grown in local orchards during the early 1900s, which is how the present name originates.
Bellflower and Paramount, originally settled by Dutch, Japanese, and Portuguese dairy farmers, served first as apple and later milk production centers for Southern California, until soaring property values forced most farmers east to Dairy Valley/Dairyland/Dairy City (currently Cerritos, La Palma, and Cypress). After being converted into large housing subdivisions, the farms were sold to Los Angeles's growing population of skilled industrial workers and service providers. Hence, despite Bellflower's enormous diversity of backgrounds, there are still many residents of Dutch descent; Bellflower is one of the only cities in the US to have multiple Dutch grocery stores.
Bellflower gradually transitioned from an agricultural center to a suburban community after being incorporated in 1957. Bellflower Boulevard, the city's main thoroughfare, was a thriving commercial strip between the 1950s and the 1960s. Several retail and franchise restaurant companies began on this street, which also included middle- and high-end boutiques, arts and crafts stores, and other small businesses alongside larger department stores and banks. It is now a vibrant urban community located within the greater Southeast Los Angeles area and is considered one of the most densely populated cities in America. A sister city relationship exists between this city and Los Mochis, Sinaloa, Mexico
Bellflower is served by the Los Angeles County Fire Department from stations 23 and 98. Bellflower is served by Care Ambulance.
Sheriff's deputies from the Los Angeles County Sheriff's Department operate the Lakewood Station in Bellflower. The Sheriff's Department also manages the Bellflower Substation in Bellflower. The Post Office in Bellflower is located at 9835 Flower Street
Mail Processing is also available to pickup, scan and digitize to the cloud. Call us today to learn more at Toll-Free: 800.332.3453