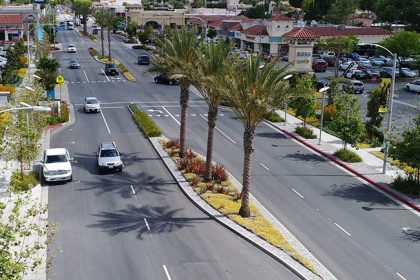 File Keepers is proud to provide Shredding, Document Storage, Document Scanning, Inbound Mail Processing, and Electronic Content Management [ECM] services throughout Los Angeles County, including to Paramount. This makes us a convenient source for all of your Digital Transformation service needs. Our extensive fleet of trucks is ready to pick up your shredding – we can even do onsite shredding, and or we can bring back your records, documents, CDs, hard drives, and x-rays for secure destruction in our certified facilities. We can even provide Certificates of Destruction or provide witnessed destruction. All shredded paper documents are processed into post-consumer fiber to maximize our environmental impact. Our offsite document storage capabilities are second to none. You can archive records, request file retrieval, and we even have climate-controlled storage areas to help you preserve vital records. We can also scan selected documents on demand, or perform high volume document imaging service through our state-of-the-art scanning bureau to convert entire cabinets and storage rooms of documents into searchable electronic images. We can scan any documents, from books and magazines, to large-format blueprints and maps, all the way down to century-old onionskin archives. Our ECM department uses Laserfiche software to create a secure repository for all of your organization's information. We can create e-forms and automated workflows to help you go paperless while we automatically name and organize your folder structure and build granular access and security levels for all your users. Finally, we can handle all of your inbound mail processing needs by creating a Digital Mailroom – we can receive, sort, scan, and securely distribute your mail so that you get all of your critical information in a timely fashion, even if your employees are working remotely.
The city of Paramount is located in Los Angeles County, California, United States. The city had a total population of 54,098, down from 55,266 at the 2000 census. Compton and Lynwood are located to the west, South Gate and Downey to the north, Bellflower and Long Beach to the east and south, and Paramount itself to the south.
The city has been described as a "second Sinaloa" because it has a significant community of Mexicans from the state of Sinaloa, reflected in the many restaurants serving Mexican food "estilo sinaloense," or "Sinaloan style."
Several highways run through Paramount, such as the Century Freeway (Interstate 105) that runs north-south through the northern portion of the city, the Long Beach Freeway (Interstate 710) that runs north-south along the western border of the city, and the Artesia Freeway (State Route 91) that runs east-west less than a half-mile from the southern city limits.
The Los Angeles County Metropolitan Transportation Authority (MTA) and Long Beach Transit offer bus service to Paramount. Easy Rider Shuttle is another fixed-route local bus service run by the city.
School districts in Paramount and surrounding cities make up the Paramount Unified School District.
Schools in Paramount include Paramount High School-senior and west campus, Alondra, Lincoln, Wirtz, Jefferson, Mokler, Zamboni, Los Cerritos, Gaines, Jackson, Hollydale, Tanner, Roosevelt, and Paramount Park. Lakewood school and Buena Vista Continuation High School are both part of the Paramount Unified school district, but are located in Lakewood. In Long Beach, PUSD runs the Collins school.
Paramount is home to several private Catholic schools, including Our Lady of the Rosary Private Catholic School
Located in Paramount, California, the Hay Tree is a State Historic Landmark. One of the few remaining mature camphor trees, it was significant in the hay trading market of the towns of Hynes and Clearwater, which later merged into Paramount. Each day, the hay traders met under the tree to discuss the price of the hay. Mercantile markets in New York cited their figures as the global hay.
Mail Processing is also available to pickup, scan and digitize to the cloud. Call us today to learn more at Toll-Free: 800.332.3453