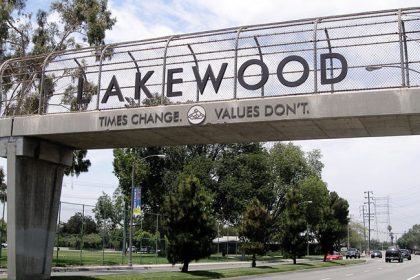 File Keepers is proud to provide Shredding, Document Storage, Document Scanning, Inbound Mail Processing, and Electronic Content Management [ECM] services throughout Los Angeles County, including to Lakewood. This makes us a convenient source for all of your Digital Transformation service needs. Our extensive fleet of trucks is ready to pick up your shredding – we can even do onsite shredding, and or we can bring back your records, documents, CDs, hard drives, and x-rays for secure destruction in our certified facilities. We can even provide Certificates of Destruction or provide witnessed destruction. All shredded paper documents are processed into post-consumer fiber to maximize our environmental impact. Our offsite document storage capabilities are second to none. You can archive records, request file retrieval, and we even have climate-controlled storage areas to help you preserve vital records. We can also scan selected documents on demand, or perform high volume document imaging service through our state-of-the-art scanning bureau to convert entire cabinets and storage rooms of documents into searchable electronic images. We can scan any documents, from books and magazines, to large-format blueprints and maps, all the way down to century-old onionskin archives. Our ECM department uses Laserfiche software to create a secure repository for all of your organization's information. We can create e-forms and automated workflows to help you go paperless while we automatically name and organize your folder structure and build granular access and security levels for all your users. Finally, we can handle all of your inbound mail processing needs by creating a Digital Mailroom – we can receive, sort, scan, and securely distribute your mail so that you get all of your critical information in a timely fashion, even if your employees are working remotely.
Located in Los Angeles County, California, the city of Lakewood is a suburb of Los Angeles. In 2010, the city had a population of 80,048. Aside from Long Beach to the west and south, Bellflower to the north, Cerritos to the northeast, Cypress to the east, Hawaiian Gardens to the southeast, Hawaiian Gardens borders Long Beach to the west and south. Several major thoroughfares run through the area, including Lakewood (SR 19), Bellflower, and Del Amo Boulevards, as well as Carson and South Streets. East of the city is the San Gabriel River Freeway (I-605).
A planned community was established in Lakewood following World War II. In early 1949, Louis Boyar, Mark Taper and Ben Weingart began work on their plan which helped in transforming mass-produced housing from its beginnings in the 1930s and 1940s into the reality of the 1950s. After finishing their plan in 1953, they were credited with "altering forever the map of Southern California."
Veterans of World War II were eligible for down payment-free mortgage loans and a 30-year mortgage at only 4 percent interest. March 24, 1950, marked the first day of sales, and thousands of people lined up to view new model homes. The Lakewood Park sales office reported that more than 200,000 people visited it over the course of April, and more than 1,000 families bought homes (30 on average per day). In one instance, 107 homes sold within one hour. Included in those costs were principal, interest, and insurance, which amounted to $44 to $56 monthly.
Records were broken during the construction of Lakewood. Over three years, bare fields became 17,500 houses. Approximately 40 to 60 houses were completed per day and a record 110 were completed in a single day.
The major thoroughfares in Lakewood are primarily boulevards with landscaped medians, along with residential neighborhoods on either side. In contrast to most similar layouts, access to the main road from the frontage road is limited to infrequently spaced collector streets. The design, hailed by urban planners of the day, is a compromise between the traditional urban grid and contemporary suburban and exurban design that involves winding streets and cul-de-sacs.
As Lakewood expanded into a population of more than 70,000, its municipal needs grew as well. A 1953 ballot proposal offered Lakewood three options: be annexed to nearby Long Beach, remain unincorporated and receive county services, or incorporate as a city under a novel plan that continues county services. The latter option won out and residents voted to annex the city in 1954, becoming the first city in Los Angeles County to annex since 1939, and the largest city in the country to do so.
Mail Processing is also available to pickup, scan and digitize to the cloud. Call us today to learn more at Toll-Free: 800.332.3453