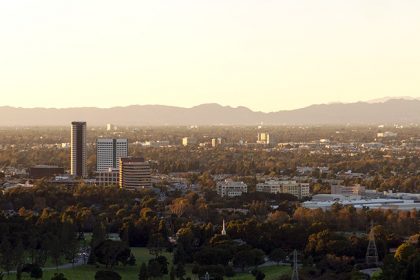 File Keepers is proud to provide Shredding, Document Storage, Document Scanning, Inbound Mail Processing, and Electronic Content Management [ECM] services throughout Los Angeles County, including to Burbank. This makes us a convenient source for all of your Digital Transformation service needs. Our extensive fleet of trucks is ready to pick up your shredding – we can even do onsite shredding, and or we can bring back your records, documents, CDs, hard drives, and x-rays for secure destruction in our certified facilities. We can even provide Certificates of Destruction or provide witnessed destruction. All shredded paper documents are processed into post-consumer fiber to maximize our environmental impact. Our offsite document storage capabilities are second to none. You can archive records, request file retrieval, and we even have climate-controlled storage areas to help you preserve vital records. We can also scan selected documents on demand, or perform high volume document imaging service through our state-of-the-art scanning bureau to convert entire cabinets and storage rooms of documents into searchable electronic images. We can scan any documents, from books and magazines, to large-format blueprints and maps, all the way down to century-old onionskin archives. Our ECM department uses Laserfiche software to create a secure repository for all of your organization's information. We can create e-forms and automated workflows to help you go paperless while we automatically name and organize your folder structure and build granular access and security levels for all your users. Finally, we can handle all of your inbound mail processing needs by creating a Digital Mailroom – we can receive, sort, scan, and securely distribute your mail so that you get all of your critical information in a timely fashion, even if your employees are working remotely.
The city of Burbank is in Los Angeles County, California, at the south-eastern end of the San Fernando Valley. Located 12 miles from Downtown Los Angeles, Burbank is home to the Walt Disney Studios, Warner Bros. Studios, and Nickelodeon Studios. Furthermore, it houses the largest IKEA in the U.S. It had a population of 107,337 in 2020.
The "Media Capital of the World" is located only a few miles northeast of Hollywood. Numerous major media and entertainment companies are headquartered or have production facilities in Burbank, including Warner Bros. Entertainment, The Walt Disney Company, Nickelodeon Animation Studio, The Burbank Studios, Cartoon Network Studios, and Insomniac Games. Hollywood Burbank Airport served as the home of Lockheed's Skunk Works, which created some of the world's most advanced and secret aircraft, including the U-2 spy planes that uncovered Soviet missile components in Cuba in October 1962.
Downtown Burbank is divided into two distinct areas: the foothills and the flatland. On Rowan & Martin's Laugh-In and The Tonight Show Starring Johnny Carson, both shows were filmed at NBC's former studios, Burbank was referred to as "Beautiful Downtown Burbank". Founded in 1867, the city is named after David Burbank, a New Hampshire dentist and entrepreneur who built a sheep ranch there.
The Warner Bros Studios are major filmmaking facilities owned and operated by Warner Bros. Studios in Burbank, California. It was built in 1926 as First National Pictures expanded from a film distributor to a film producer. Due to the success of The Jazz Singer and The Singing Fool, Warner Bros. acquired a majority stake in First National in September 1928, and it began producing films at the Burbank studio lot. The First National Studios, as it was called at the time, became the official home of Warner Bros.-First National Pictures. As Warner Bros. closed the Sunset studio almost completely by 1937, the Burbank lot became the company's main hub – which it still is today. After Warner dissolved First National, the studio became known as Warner Bros. Studios. Hollywood's Warner Bros. Studio Tour offers visitors a glimpse into one of the world's oldest film studios (Warner Bros Studio Tour Hollywood).
Burbank is the second-largest market for office space in the San Fernando Valley. The entertainment industry occupies most of the space, which has among the highest lease rates in the region. About 70% of Burbank's office space is owned by two companies.
Mail Processing is also available to pickup, scan and digitize to the cloud. Call us today to learn more at Toll-Free: 800.332.3453