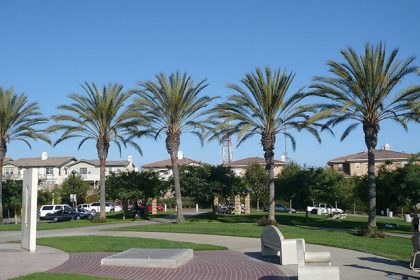 File Keepers is proud to provide Shredding, Document Storage, Document Scanning, Inbound Mail Processing, and Electronic Content Management [ECM] services throughout Los Angeles County, including to Signal Hill. This makes us a convenient source for all of your Digital Transformation service needs. Our extensive fleet of trucks is ready to pick up your shredding – we can even do onsite shredding, and or we can bring back your records, documents, CDs, hard drives, and x-rays for secure destruction in our certified facilities. We can even provide Certificates of Destruction or provide witnessed destruction. All shredded paper documents are processed into post-consumer fiber to maximize our environmental impact. Our offsite document storage capabilities are second to none. You can archive records, request file retrieval, and we even have climate-controlled storage areas to help you preserve vital records. We can also scan selected documents on demand, or perform high volume document imaging service through our state-of-the-art scanning bureau to convert entire cabinets and storage rooms of documents into searchable electronic images. We can scan any documents, from books and magazines, to large-format blueprints and maps, all the way down to century-old onionskin archives. Our ECM department uses Laserfiche software to create a secure repository for all of your organization's information. We can create e-forms and automated workflows to help you go paperless while we automatically name and organize your folder structure and build granular access and security levels for all your users. Finally, we can handle all of your inbound mail processing needs by creating a Digital Mailroom – we can receive, sort, scan, and securely distribute your mail so that you get all of your critical information in a timely fashion, even if your employees are working remotely.
Signal Hill is a city in Los Angeles County, California, covering an area of 2.2 square miles (5.7 square kilometers). The city is an enclave located high on a hill surrounded by Long Beach. Approximately three years after oil was found in Signal Hill, the town became incorporated on April 22, 1924. It was estimated that the population stood at 11,016 in the 2010 census.
Approximately 64% of the city's land area is in the country. According to the U.S. Census Bureau, the city covers an area of 2.2 square miles (5.7 km2). All sides of the city are surrounded by Long Beach, California.
Signal Hill lies within the 562 area code. In July 2002, Signal Hill received its own ZIP code, 90755, after sharing three different ZIP codes with the city of Long Beach previously.
Signal Hill has several parks despite being a small town. The biggest of them is Signal Hill Park with a footprint of 40,000 square feet. This park is adjacent to City Hall, the Community Center and the Library. There are picnic tables, a playground, basketball courts, a softball field, and restrooms in the park. During the summer months, there is an amphitheater where there are weekly outdoor concerts.
At the top of Signal Hill lies Hilltop Park, 3.2 acres (13,000 m2). It is very popular for its beautiful views. The park features several telescopes. Several public artworks and a mist tower are also located in the park. This park is a popular geocache hiding spot. When the clouds clear, you can see Santa Monica mountains, downtown LA, mountains backing it up, all the communities in between, Long Beach, the South Bay area, and out to sea Catalina Island. This is a view of the 10-million population-strong LA Basin. Homesteads block the view in some spots.
Long Beach's Reserve Park, a large grassy area with picnic tables next to a 4.7 million gallon water reservoir, covers 2.8 acres (11,000 m2).
Near the original well on Signal Hill, Discovery Well Park features 4.9 acres (20,000 m2) and 1.8 acres (7,300 m2) of flat land.
Furthermore, there are six pocket parks totaling less than half an acre (2,000 square meters), including Calbrisas Park, Hillbrook Park, Panorama Promenade, Raymond Arbor Park, Sunset View Park, and Temple View Park.
The Unity Sculpture, an 11-foot-high sculpture atop a 4′ pedestal with a seating courtyard dedicated to the victims of September 11, is located near the Panorama Promenade.
Many of the parks and roadways have designated pedestrian-only paths. There is a great deal of interest in hiking along these trails as well as on the Signal Hill sidewalks. These paths are primarily flat with some steep sections ranging between 15 and 25%.
Mail Processing is also available to pickup, scan and digitize to the cloud. Call us today to learn more at Toll-Free: 800.332.3453