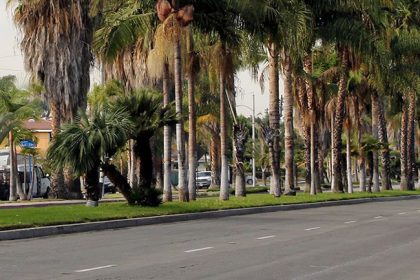 File Keepers is proud to provide Shredding, Document Storage, Document Scanning, Inbound Mail Processing, and Electronic Content Management [ECM] services throughout Los Angeles County, including to Artesia. This makes us a convenient source for all of your Digital Transformation service needs. Our extensive fleet of trucks is ready to pick up your shredding – we can even do onsite shredding, and or we can bring back your records, documents, CDs, hard drives, and x-rays for secure destruction in our certified facilities. We can even provide Certificates of Destruction or provide witnessed destruction. All shredded paper documents are processed into post-consumer fiber to maximize our environmental impact. Our offsite document storage capabilities are second to none. You can archive records, request file retrieval, and we even have climate-controlled storage areas to help you preserve vital records. We can also scan selected documents on demand, or perform high volume document imaging service through our state-of-the-art scanning bureau to convert entire cabinets and storage rooms of documents into searchable electronic images. We can scan any documents, from books and magazines, to large-format blueprints and maps, all the way down to century-old onionskin archives. Our ECM department uses Laserfiche software to create a secure repository for all of your organization's information. We can create e-forms and automated workflows to help you go paperless while we automatically name and organize your folder structure and build granular access and security levels for all your users. Finally, we can handle all of your inbound mail processing needs by creating a Digital Mailroom – we can receive, sort, scan, and securely distribute your mail so that you get all of your critical information in a timely fashion, even if your employees are working remotely.
Artesia is in southeast Los Angeles County, California. It is the gateway city of Los Angeles County, having been incorporated on May 29, 1959. The city has a population of 16,522 according to the 2010 census. The city of Artesia is surrounded by Cerritos on its west, south, and east sides, as well as Norwalk on its north side. The East West Ice Palace is in Artesia, and Michelle Kwan owns and operates it. Pat Nixon, the former first lady, grew up there from 1914 to 1931, though the land on which she lived is now part of neighboring Cerritos.
The Artesia water tower is one of the most iconic landmarks in the city. There is little information about its past use or its construction date. The city of Artesia is seeking historical information and photos of the tower in order to declare the tower a historical landmark.
Artesia's water tower can hold 50,000 gallons of water and was once owned by Southern California Water before being purchased by the city in 1988. The tower was only intended for historical purposes, and to provide a special identity to the community. In the weeks following its purchase, the tower was quickly painted the color it is now along with the name Artesia painted on each side.
This tower sits atop an artesian well; it was built in 1911. A record mentioning its construction, however, cannot be found. To qualify for historic designation in California, factual documentation must be provided, even if the tower was once a smaller wooden tower.
In 1991, the Artesia water tower was also featured in the film Freddy's Dead: The Final Nightmare as the Springwood water tower.
In March 2006, it appeared in My Name Is Earl's season 1, episode 17, "Didn't Pay Taxes."
The Pioneer Boulevard in Artesia is home to many Indian-owned businesses. However, even though there are so many Indian-owned businesses in Artesia, Asian Indians made up just 7.9% of the population at the 2010 Census.
Often, proposals have been made to name a portion of the city "Little India" (as Little Saigon is in nearby Westminster and Garden Grove). There has also been a proposal to put a "Little India" sign at the Pioneer Boulevard exit of the Artesia Freeway. Such plans have so far been met with opposition primarily from other ethnic groups in the city.
The LA Times reported in its article "Artesia Thinks the World of Itself" that four of the five members of the City Council were outraged at Assemblyman Rudy Bermudez's attempt to designate the district without consulting the City Council. Members of the council won a bill mandating local approval for freeway sign designations. The mayor stated that Indian Americans represented less than 1% of the city's population and East Asian markets outnumbered Indian ones by three to one. For this reason, it is called the "International and Cultural Shopping District".
Mail Processing is also available to pickup, scan and digitize to the cloud. Call us today to learn more at Toll-Free: 800.332.3453