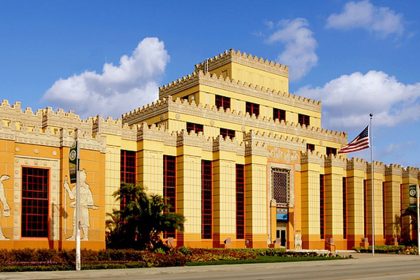 File Keepers is proud to provide Shredding, Document Storage, Document Scanning, Inbound Mail Processing, and Electronic Content Management [ECM] services throughout Los Angeles County, including to Commerce. This makes us a convenient source for all of your Digital Transformation service needs. Our extensive fleet of trucks is ready to pick up your shredding – we can even do onsite shredding, and or we can bring back your records, documents, CDs, hard drives, and x-rays for secure destruction in our certified facilities. We can even provide Certificates of Destruction or provide witnessed destruction. All shredded paper documents are processed into post-consumer fiber to maximize our environmental impact. Our offsite document storage capabilities are second to none. You can archive records, request file retrieval, and we even have climate-controlled storage areas to help you preserve vital records. We can also scan selected documents on demand, or perform high volume document imaging service through our state-of-the-art scanning bureau to convert entire cabinets and storage rooms of documents into searchable electronic images. We can scan any documents, from books and magazines, to large-format blueprints and maps, all the way down to century-old onionskin archives. Our ECM department uses Laserfiche software to create a secure repository for all of your organization's information. We can create e-forms and automated workflows to help you go paperless while we automatically name and organize your folder structure and build granular access and security levels for all your users. Finally, we can handle all of your inbound mail processing needs by creating a Digital Mailroom – we can receive, sort, scan, and securely distribute your mail so that you get all of your critical information in a timely fashion, even if your employees are working remotely.
Commerce is a city in Los Angeles County, California, United States. At the 2010 census, the population was 12,823, up from 12,568 at the 2000 census. The City of Commerce is usually referred to in this context to distinguish it from the common noun. From the west, Vernon is bordered by Los Angeles, from the northwest, East Los Angeles is bordered by East Los Angeles, Montebello is bordered by the east, Bell Gardens and Downey are on the south, and Maywood is bordered by the southwest. As part of its southwestern boundary, the Los Angeles River joins the Rio Hondo, which separates it from Downey. A Metrolink station is located at Commerce, which provides access to the Long Beach and Santa Ana freeways and the Metrolink commuter rail service.
Rancho San Antonio, owned by Antonio Maria Lugo, was located in this area during the 19th century. The area was transformed into an industrial area after the Atchison, Topeka and Santa Fe Railway built its main line through it in 1887. After the turn of the 20th century, some of the ranch was sold to Arcadia Bandini de Stearns Baker, who was reputedly once the wealthiest woman in Los Angeles. During the 19th century, the Atchison, Topeka and Santa Fe Railroad and Los Angeles and Salt Lake Railroad (later the Union Pacific) both traveled through the area that would become Whittier, as did the Pacific Electric Railway's Whittier Line. It wasn't long before factories arrived. Residents from Bandini, Rosewood, and Laguna joined forces with industrial leaders to promote commerce in the late 1940s. Consequently, they changed the name to match their goal.
City officials incorporated the city in 1960 to stop neighboring cities like Vernon from annexing industrial land for tax revenue, and Maurice Quigley became the city's first mayor. Commerce managed to preserve many of its manufacturing and goods distribution bases during the turbulent period of deindustrialization that hammered nearby cities such as South Gate and Norwalk and successfully converted former industrial land to profitable commercial uses. The Citadel Outlets mall, which occupies the site of a former tire factory, is a notable example of this phenomenon. As the owner of the Citadel, Steve Craig hosts an annual Clean Up Commerce Day and partners with businesses to beautify a specific area of the city. Commerce has also greatly benefited from the huge increase in international trade traffic, although truck congestion on the Long Beach Freeway is a major source of air pollution.
Chrysler operated a plant in Commerce, California, from 1930 until 1971 near Slauson Avenue and 5800 S Eastern Avenue. After the 1971 model year, Chrysler decided to triple-stack its transport trains for the 1972 model year; the Los Angeles facility was unable to handle this change.
Mail Processing is also available to pickup, scan and digitize to the cloud. Call us today to learn more at Toll-Free: 800.332.3453