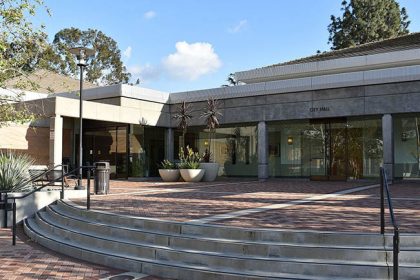 File Keepers is proud to provide Shredding, Document Storage, Document Scanning, Inbound Mail Processing, and Electronic Content Management [ECM] services throughout Los Angeles County, including to San Dimas. This makes us a convenient source for all of your Digital Transformation service needs. Our extensive fleet of trucks is ready to pick up your shredding – we can even do onsite shredding, and or we can bring back your records, documents, CDs, hard drives, and x-rays for secure destruction in our certified facilities. We can even provide Certificates of Destruction or provide witnessed destruction. All shredded paper documents are processed into post-consumer fiber to maximize our environmental impact. Our offsite document storage capabilities are second to none. You can archive records, request file retrieval, and we even have climate-controlled storage areas to help you preserve vital records. We can also scan selected documents on demand, or perform high volume document imaging service through our state-of-the-art scanning bureau to convert entire cabinets and storage rooms of documents into searchable electronic images. We can scan any documents, from books and magazines, to large-format blueprints and maps, all the way down to century-old onionskin archives. Our ECM department uses Laserfiche software to create a secure repository for all of your organization's information. We can create e-forms and automated workflows to help you go paperless while we automatically name and organize your folder structure and build granular access and security levels for all your users. Finally, we can handle all of your inbound mail processing needs by creating a Digital Mailroom – we can receive, sort, scan, and securely distribute your mail so that you get all of your critical information in a timely fashion, even if your employees are working remotely.
The city of San Dimas (Spanish for "Saint Dismas") is situated in the San Gabriel Valley of the Los Angeles County in the United States. In 2010, the city had a total population of 33,371 according to the United States Census Bureau. Historical records indicate that the city took its name from the San Dimas Canyon which is in the San Gabriel Mountains above the northern part of San Dimas today.
The city of San Dimas is bordered at its northern edge by the San Gabriel Mountains, its southern border by Glendora and Covina, its eastern border by La Verne, its west border by Pomona, and its southern border by Walnut.
In the year 1774, the first known European exploration of the area happened when Juan Bautista de Anza travelled through on the first overland expedition of La California, from New Spain-Mexico towards Monterey Bay. It is believed that the area was originally developed in 1837 due to the Mexican land grant granted to Juan Bautista Alvarado and Ygnacio Palomares for Rancho San Jose, which was then in the Upper California region. The area later became known as La Cienega Mud Springs because of the nearby mud springs that created a riparian marsh where healing waters flowed. In Rancho San José, the two Palomares and Vejar ran sheep and cattle operations, as well as growing crops for consumption by the ranch's residents. It was during the early 1860s that a severe drought decimated the ranch's sheep and cattle population. In 1865, Ygnacio Palomares' widow began selling his ranch land as his widow began selling the land after Ygnacio's death in 1864. A few years later in 1864, Isaac Schlesinger and Hyman Tischler, both Los Angeles merchants, seized Vejar's interest in the property by foreclosure. Schlesinger and Tischler sold Louis Phillips the ranch in 1866 as the result of negotiations.
In 1887, the Los Angeles and San Gabriel Valley Railroad, later purchased by the Santa Fe Railroad, led to the first map of La Cienega Mud Springs. During the land boom that followed, the San Jose Ranch Company was formed, which laid out the first streets. After the earthquake, small businesses began opening in the city, and its name was changed to San Dimas. Agricultural production soon made San Dimas an important city. The first crops planted in the town were wheat and other crops from the Midwest. Then orange and lemon groves covered the valley. San Dimas once had four citrus packing houses and a marmalade factory. Here is where the name Sunkist arose, first spelled "Sunkissed". San Dimas relied heavily on oranges as a crop and business until the mid-20th century.
Since 1960, San Dimas has been incorporated as a city, known for its art, small-town feel, and equestrian heritage. A F "Shorty" Feldbush and several other city volunteers also hosted the Miss Rodeo California State Pageant in San Dimas in the 1990s. Before it moved to its new home in central California, the pageant was held every week in conjunction with the city's Western Days and Rodeo.
The San Dimas Golf Course was purchased in 1971. The San Dimas Community Hospital opened its doors in 1972. According to the San Dimas Historical Society, the San Dimas Swim and Racquet Club was built next to the San Dimas High School in 1981.
Mail Processing is also available to pickup, scan and digitize to the cloud. Call us today to learn more at Toll-Free: 800.332.3453