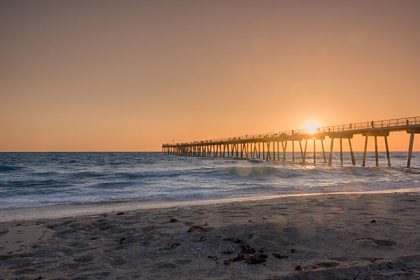 File Keepers is proud to provide Shredding, Document Storage, Document Scanning, Inbound Mail Processing, and Electronic Content Management [ECM] services throughout Los Angeles County, including to Hermosa Beach. This makes us a convenient source for all of your Digital Transformation service needs. Our extensive fleet of trucks is ready to pick up your shredding – we can even do onsite shredding, and or we can bring back your records, documents, CDs, hard drives, and x-rays for secure destruction in our certified facilities. We can even provide Certificates of Destruction or provide witnessed destruction. All shredded paper documents are processed into post-consumer fiber to maximize our environmental impact. Our offsite document storage capabilities are second to none. You can archive records, request file retrieval, and we even have climate-controlled storage areas to help you preserve vital records. We can also scan selected documents on demand, or perform high volume document imaging service through our state-of-the-art scanning bureau to convert entire cabinets and storage rooms of documents into searchable electronic images. We can scan any documents, from books and magazines, to large-format blueprints and maps, all the way down to century-old onionskin archives. Our ECM department uses Laserfiche software to create a secure repository for all of your organization's information. We can create e-forms and automated workflows to help you go paperless while we automatically name and organize your folder structure and build granular access and security levels for all your users. Finally, we can handle all of your inbound mail processing needs by creating a Digital Mailroom – we can receive, sort, scan, and securely distribute your mail so that you get all of your critical information in a timely fashion, even if your employees are working remotely.
Beachfront city Hermosa Beach (Spanish for "Beautiful") is in Los Angeles County, California, in the United States. A population of 19,506 was recorded in the 2010 United States Census. One of the three Beach Cities, the city is in the South Bay of the Greater Los Angeles area. Manhattan Beach lies to the north of Hermosa Beach, while Redondo Beach lies to the south and east.
Sunbathing, beach volleyball, surfing, paddleboarding, bars, cycling and running are popular activities on the city's beach. Pacific Coast Highway, which runs through the middle of the city, extends about 15 blocks east to west and 40 blocks north to south. With its location near the Pacific Ocean, Hermosa's average summer temperature is 70 °F, while the winter temperature is 55 °F. During the summertime, the westerly sea breezes assist in keeping Los Angeles' and the county's high temperatures at bay and keep smog at bay 360 days per year.
Hermosa's beach is lined with a paved path called The Strand that runs from Torrance Beach in the south 20 miles north to Santa Monica. Pier Avenue, which is one of the most popular shopping, entertainment, and dining areas in Hermosa Beach, ends at the Hermosa Beach Pier.
Festa Hermosa has been an arts and crafts festival for over 35 years every Memorial Day and Labor Day weekend
Hermosa Beach Film Festival: Started in 2005 and typically takes place in August. Hermosa Beach Playhouse selects short films each year to screen
A surfing, paddleboarding, and pier-to-pier swim are part of the International Surf Festival. The festival begins in August.
US Paddleboard Championships at the Hennessey's PaddleBoard Festival. It typically takes place in July.
The Comedy and Magic Club where comedian Jay Leno has been performing since 1978.
Professionals and amateurs alike enjoy playing beach volleyball on the wide flat beach at Hermosa Beach. An AVP tournament is held each year in Hermosa Beach, and several amateur CBVA tournaments are held there throughout the year. A popular place for walkers, joggers and bikers, the Strand stretches north to Santa Monica and south to Redondo Beach. Out of the three Beach Cities, only Hermosa Beach has its own beach. The beaches in the other two cities are managed by the county.
There are also eight other parks in the city:
Cypress Park, also known as Clark Field (9th Street & Ardmore Avenue) – Baseball/softball diamond, basketball and tennis courts
South Park (Valley Drive & 4th Street) (removed) – Children's accessible & natural playground, rink, large open field for free play and picnics
Bi-Centennial Park (4th Street & Ardmore)
Fort Lots-o-Fun (6th Street & Prospect)
Noble Park (The Strand & 14th Street)
Edith Rodaway Friendship Park (Prospect Avenue between Gentry & Hollowell)
Valley Park (Valley Drive & Gould Avenue)
Kay Etow Park (Herondo Street and Monterey Boulevard)
Mail Processing is also available to pickup, scan and digitize to the cloud. Call us today to learn more at Toll-Free: 800.332.3453