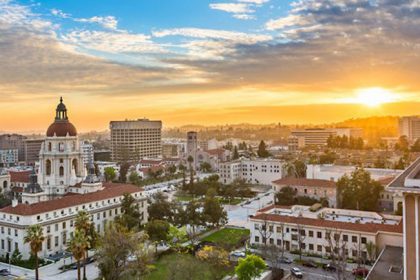 File Keepers is proud to provide Shredding, Document Storage, Document Scanning, Inbound Mail Processing, and Electronic Content Management [ECM] services throughout Los Angeles County, including to Covina. This makes us a convenient source for all of your Digital Transformation service needs. Our extensive fleet of trucks is ready to pick up your shredding – we can even do onsite shredding, and or we can bring back your records, documents, CDs, hard drives, and x-rays for secure destruction in our certified facilities. We can even provide Certificates of Destruction or provide witnessed destruction. All shredded paper documents are processed into post-consumer fiber to maximize our environmental impact. Our offsite document storage capabilities are second to none. You can archive records, request file retrieval, and we even have climate-controlled storage areas to help you preserve vital records. We can also scan selected documents on demand, or perform high volume document imaging service through our state-of-the-art scanning bureau to convert entire cabinets and storage rooms of documents into searchable electronic images. We can scan any documents, from books and magazines, to large-format blueprints and maps, all the way down to century-old onionskin archives. Our ECM department uses Laserfiche software to create a secure repository for all of your organization's information. We can create e-forms and automated workflows to help you go paperless while we automatically name and organize your folder structure and build granular access and security levels for all your users. Finally, we can handle all of your inbound mail processing needs by creating a Digital Mailroom – we can receive, sort, scan, and securely distribute your mail so that you get all of your critical information in a timely fashion, even if your employees are working remotely.
Located in the San Gabriel Valley about 22 miles (35 km) east of Los Angeles, Covina is one of the largest cities in Los Angeles County, California, United States. During the 2010 census, the population was 47,796. According to the 2020 census, it was 51,268. When the incorporated area of the city was one square mile (2.6 km2), the slogan "One Mile Square and All There" was coined.
Metrolink San Bernardino Line and Southern Pacific Railroad, which reached Covina in 1884, pass through the city just north of the downtown area. At the foot of the San Gabriel Mountains in the San Gabriel Valley, the town has a total area of 7.0 square miles (18 km2), of which 99.78% is land and 0.22% is water.
A 1934 movie and comic strip depicting several teenagers from Covina High School depicted the fictional setting of Covina in the Harold Teen comic strip and film. The Sugar Bowl malt shop in downtown Covina was named (with permission from the cartoonist Carl Eds) after the after-school gathering place from the comic strip.
Several locations from the television series Roswell were filmed in Covina, including North Citrus Avenue downtown. For the fictional version of Roswell, New Mexico, City Hall, Charter Oak High School, as well as several other businesses and residences were used.
Knight Rider filmed multiple episodes in Downtown "Old" Covina, including one episode set at Knight's Photo Studio on Citrus, where David Hasselhoff met fans and signed photographs.
Frailty's ending scene was filmed on Center St. off of Hollenbeck.
Wayne's World's "Bohemian Rhapsody" scene was filmed on Citrus Avenue in downtown Covina, although some external shots were shot elsewhere.
Wayne's World's "Grey Poupon" scene was shot on Citrus Avenue. Covina Hobby can be seen in the background. The fact that two cars are parked side-by-side suggests, incorrectly, that there are four lanes on the main drag.
Citrus Avenue was used as the filming location for the "cruising" segment of Hometown USA.
In the 2004 television movie Back When We Were Grownups, the Covina Public Library was used as the Baltimore County Public Library.
In one episode of Tabatha's Salon Takeover, Tantrum on Citrus Avenue was filmed in Old Downtown Covina.
Michael J. Fox and Nancy McKeon starred in High School U.S.A., filmed in downtown Covina in 1983. The theater was remodeled in 2008, as were the library and neighborhood streets nearby.
Christopher Meloni and Bridget Moynahan starred in the independent film Small Time, which was filmed at Clippinger Chevrolet, which used to be at San Bernardino Road and Citrus Avenue in Downtown Covina.
Candice Vernon filmed Make America Great, a satirical short film, at Holy Trinity Episcopal Church at Badillo and Third Avenue.
Mail Processing is also available to pickup, scan and digitize to the cloud. Call us today to learn more at Toll-Free: 800.332.3453