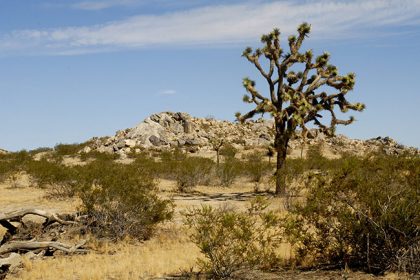 File Keepers is proud to provide Shredding, Document Storage, Document Scanning, Inbound Mail Processing, and Electronic Content Management [ECM] services throughout Los Angeles County, including to Lancaster. This makes us a convenient source for all of your Digital Transformation service needs. Our extensive fleet of trucks is ready to pick up your shredding – we can even do onsite shredding, and or we can bring back your records, documents, CDs, hard drives, and x-rays for secure destruction in our certified facilities. We can even provide Certificates of Destruction or provide witnessed destruction. All shredded paper documents are processed into post-consumer fiber to maximize our environmental impact. Our offsite document storage capabilities are second to none. You can archive records, request file retrieval, and we even have climate-controlled storage areas to help you preserve vital records. We can also scan selected documents on demand, or perform high volume document imaging service through our state-of-the-art scanning bureau to convert entire cabinets and storage rooms of documents into searchable electronic images. We can scan any documents, from books and magazines, to large-format blueprints and maps, all the way down to century-old onionskin archives. Our ECM department uses Laserfiche software to create a secure repository for all of your organization's information. We can create e-forms and automated workflows to help you go paperless while we automatically name and organize your folder structure and build granular access and security levels for all your users. Finally, we can handle all of your inbound mail processing needs by creating a Digital Mailroom – we can receive, sort, scan, and securely distribute your mail so that you get all of your critical information in a timely fashion, even if your employees are working remotely.
Lancaster is a charter city in Los Angeles County located in the western Mojave Desert of southern California's Antelope Valley. At the 2010 census, it had 156,633 residents, and by 2020, its population is expected to increase to 173,516, making Lancaster the 153rd largest city in the United States and the 30th largest city in California. Lancaster and its southern neighbor Palmdale are twin cities, and together they form a major urban area in the Antelope Valley.
Lancaster is located approximately 70 miles (110 kilometers) north of downtown Los Angeles (via I-5 and SR 14). San Gabriel Mountains separate it from the Los Angeles Basin, and Tehachapi Mountains separate it from Bakersfield and the San Joaquin Valley. By the end of 2019, Lancaster had a population of over 157,000, up from 37,000 at the time of its incorporation in 1977.
Lancaster has five business and industrial parks identified by the Greater Antelope Valley Economic Alliance: the Fox Field Industrial Corridor (adjacent to the General William J. Fox Airfield) along Avenue G, North Valley Industrial Center, Lancaster Business Park, Enterprise Business Park, Centerpoint Business Park, and the Southern Amargosa Industrial Area. Many major businesses, such as SYGMA, Rite Aide, Micheals, and Bank of America, have been attracted to Lancaster by the former Lancaster Redevelopment Agency. The state of California abolished all local redevelopment agencies in 2012. Lancaster's economic development department is now responsible for recruiting large employers and attracting retailers and restaurants to Lancaster Town Center, Front Row Center, and other retail centers throughout the city.
Downtown Lancaster was another point of focus for the City and Agency. The Lancaster Old Town Site (LOTS) blends historic buildings with modern amenities, such as a library and performing arts center. Through LOTS, businesses have been renovated and new businesses, such as boutiques and restaurants, have begun to open in the Old Town District.
Lancaster had a 17% unemployment rate in 2009. Due to China's strength in the face of the global recession, Mayor Rex Parris made recruitment of Chinese manufacturing firms a priority in 2009. Mayor Parris led a trade delegation to China in early 2010. A key element of this trade mission was a visit to Shenzhen, China, where representatives of BYD, a global leader in battery, alternative energy, solar panel, and vehicle manufacturing, met with participants. BYD was introduced to the City of Lancaster by Los Angeles County Supervisor Michael Antonovich and his wife, Christine, as a vehicle manufacturer looking to break into the U.S. market.
Mail Processing is also available to pickup, scan and digitize to the cloud. Call us today to learn more at Toll-Free: 800.332.3453