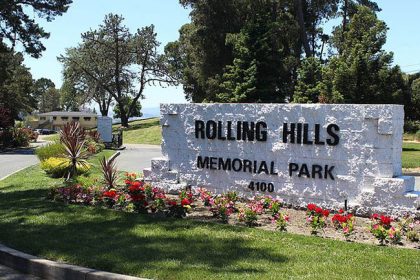 File Keepers is proud to provide Shredding, Document Storage, Document Scanning, Inbound Mail Processing, and Electronic Content Management [ECM] services throughout Los Angeles County, including to Rolling Hills. This makes us a convenient source for all of your Digital Transformation service needs. Our extensive fleet of trucks is ready to pick up your shredding – we can even do onsite shredding, and or we can bring back your records, documents, CDs, hard drives, and x-rays for secure destruction in our certified facilities. We can even provide Certificates of Destruction or provide witnessed destruction. All shredded paper documents are processed into post-consumer fiber to maximize our environmental impact. Our offsite document storage capabilities are second to none. You can archive records, request file retrieval, and we even have climate-controlled storage areas to help you preserve vital records. We can also scan selected documents on demand, or perform high volume document imaging service through our state-of-the-art scanning bureau to convert entire cabinets and storage rooms of documents into searchable electronic images. We can scan any documents, from books and magazines, to large-format blueprints and maps, all the way down to century-old onionskin archives. Our ECM department uses Laserfiche software to create a secure repository for all of your organization's information. We can create e-forms and automated workflows to help you go paperless while we automatically name and organize your folder structure and build granular access and security levels for all your users. Finally, we can handle all of your inbound mail processing needs by creating a Digital Mailroom – we can receive, sort, scan, and securely distribute your mail so that you get all of your critical information in a timely fashion, even if your employees are working remotely.
The city of Rolling Hills is located on the Palos Verdes Peninsula in Los Angeles County, California. A gated community with three entry gates, Rolling Hills is a private community with private roads. Typical homes are single-story 19th century ranches or Spanish haciendas designed by Wallace Neff. The area features no traffic lights, multi-acre lots with lots of space between homes, and narrow equestrian paths that run along the property lines and streets of Rolling Hills, a community incorporated in 1957.
Rolling Hills is home to the third highest median house value in the United States. The exterior of all homes must be painted white. The owner of the land must also maintain stalls for the horses on their property or at least maintain space where stalls can be built. A. E. Hanson, who also developed Hidden Hills, is known for developing the community.
Since the only commercially zoned land within the city is occupied by the Rolling Hills City Hall and Rolling Hills Community Association, residents work, shop, attend school, and obtain other services in the other towns on the Palos Verdes Peninsula.
In 2000, Rolling Hills ranked 21st in U.S. per capita income, and fourth among places with more than 1,000 people.
During the 2010 census, Rolling Hills had 1,860 residents. As of June 2012, the population density was 622.0 people per square mile (240.1/km2).
In the time period studied, every member of the population lived in families, no one lived in non-institutionalized group quarters, and no one was institutionalized.
Based on age, there were 404 people (21.7% under 18), 109 people (5.9%) aged 18-24, 191 people (10.3%) aged 25 to 44, 643 people (34.6%) aged 45 to 64, and 513 people (27.6%) 65 and older. A median age of 51.7 years was recorded. The ratio of males to females was 91.8 to 100. On average, there were 91.1 males to every 100 females over the age of 18.
A total of 663 occupied housing units were found, with an average density of 239.4 per square mile (92.4/km2), of which 635 were owned by owners and 28 occupied by renters. Owner-occupied units accounted for 95.6% of the population, while rental units accounted for 4.4%. There were 1,778 owner-occupied housing units and 82 rental housing units.
The Palos Verdes Peninsula Unified School District serves the city. In the past several years, PVUSD schools have consistently ranked among the top in California and across the country. Palos Verdes Peninsula High School consistently makes the Washington Post's list of "America's Most Challenging Schools" and was once rated as the 8th best public or private high school in the country. [16] Niche.com ranked it #9 among California's best public high schools in 2016. This prestigious school serves the area on a 45-acre campus with K-12 instruction. As reported by Business Insider, niche.com ranked Chadwick among the top private schools in the United States in 2014.
Mail Processing is also available to pickup, scan and digitize to the cloud. Call us today to learn more at Toll-Free: 800.332.3453