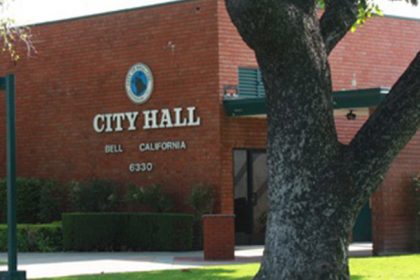 File Keepers is proud to provide Shredding, Document Storage, Document Scanning, Inbound Mail Processing, and Electronic Content Management [ECM] services throughout Los Angeles County, including to Bell. This makes us a convenient source for all of your Digital Transformation service needs. Our extensive fleet of trucks is ready to pick up your shredding – we can even do onsite shredding, and or we can bring back your records, documents, CDs, hard drives, and x-rays for secure destruction in our certified facilities. We can even provide Certificates of Destruction or provide witnessed destruction. All shredded paper documents are processed into post-consumer fiber to maximize our environmental impact. Our offsite document storage capabilities are second to none. You can archive records, request file retrieval, and we even have climate-controlled storage areas to help you preserve vital records. We can also scan selected documents on demand, or perform high volume document imaging service through our state-of-the-art scanning bureau to convert entire cabinets and storage rooms of documents into searchable electronic images. We can scan any documents, from books and magazines, to large-format blueprints and maps, all the way down to century-old onionskin archives. Our ECM department uses Laserfiche software to create a secure repository for all of your organization's information. We can create e-forms and automated workflows to help you go paperless while we automatically name and organize your folder structure and build granular access and security levels for all your users. Finally, we can handle all of your inbound mail processing needs by creating a Digital Mailroom – we can receive, sort, scan, and securely distribute your mail so that you get all of your critical information in a timely fashion, even if your employees are working remotely.Your local File Keepers document center is less then 10 miles from your location. This make us a convient source for your service needs. Our extensive fleet is ready for your shredding and document pick-up. You may also be aware that our Scanning and Document Trasformation team has the equipment and expertise to digitize your assets.
California's Bell City is located near the former town of San Antonio (abolished after 1960), in Los Angeles County. According to the 2010 census, its population was 35,477, down from 36,664 at the 2000 census. This suburb of Los Angeles is located on the west bank of the Los Angeles River. Bell measures just 2.5 square miles (6.5 km2) and has a population of at least 25,000, making it the thirteenth smallest city in the United States.
As measured by the United States Census Bureau, the city has a total area of 2.6 square miles (6.7 km 2), of which 2.5 square miles (6.5 km 2) is land and 0.1 square miles (0.26 km 2) is water.
US Census Bureau figures for 2007 show Bell's land area at 1245 out of 1257 cities (defined as incorporated areas) and two unincorporated communities that had at least 25,000 people as of 2000. In the list of 1267 cities, ten cities had no land area information (e.g., Goleta, California).
In a special election, residents of the city voted to become a charter city on November 29, 2005. Less than 400 voters participated in this special election. A charter city means that city officials were not subject to state salary caps because they had more than half of their votes cast by absentee ballots. It led to a scandal in which several city officials were indicted for giving themselves extraordinarily high salaries.
Several recreation facilities are available in the city of Bell. It is common for the Bell Community Center to host a variety of events such as anniversaries, baptisms, birthdays, graduations, conferences, company parties, receptions, and seminars. A gazebo and a barbecue pavilion can be found in Treder Park in the community center. Picnic tables are also available. There is a park and lodge intended for children aged 12 and under known as Camp Little Bear Park and Lodge. As a part of the park there is a three-in-one area for junior players with basketball, handball, and four square courts. As well as an outdoor amphitheater for film screenings, a miniature golf course, an indoor lodge including classrooms and computers, picnic pavilions, play equipment, rock climbing, and a small soccer field there are also facilities at the park.
Mail Processing is also available to pickup, scan and digitize to the cloud. Call us today to learn more at Toll-Free: 800.332.3453