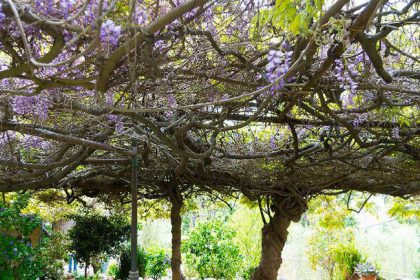 File Keepers is proud to provide Shredding, Document Storage, Document Scanning, Inbound Mail Processing, and Electronic Content Management [ECM] services throughout Los Angeles County, including to Sierra Madre. This makes us a convenient source for all of your Digital Transformation service needs. Our extensive fleet of trucks is ready to pick up your shredding – we can even do onsite shredding, and or we can bring back your records, documents, CDs, hard drives, and x-rays for secure destruction in our certified facilities. We can even provide Certificates of Destruction or provide witnessed destruction. All shredded paper documents are processed into post-consumer fiber to maximize our environmental impact. Our offsite document storage capabilities are second to none. You can archive records, request file retrieval, and we even have climate-controlled storage areas to help you preserve vital records. We can also scan selected documents on demand, or perform high volume document imaging service through our state-of-the-art scanning bureau to convert entire cabinets and storage rooms of documents into searchable electronic images. We can scan any documents, from books and magazines, to large-format blueprints and maps, all the way down to century-old onionskin archives. Our ECM department uses Laserfiche software to create a secure repository for all of your organization's information. We can create e-forms and automated workflows to help you go paperless while we automatically name and organize your folder structure and build granular access and security levels for all your users. Finally, we can handle all of your inbound mail processing needs by creating a Digital Mailroom – we can receive, sort, scan, and securely distribute your mail so that you get all of your critical information in a timely fashion, even if your employees are working remotely.
Sierra Madre is a city in Los Angeles County, California, with a population of 10,917 at the 2010 U.S. census, up from 10,580 at the 2000 U.S. Census. Under the southern edge of the Angeles National Forest, the city is situated in the foothills of the San Gabriel Valley. The city is bordered on the west by Altadena and Pasadena, and on the east by Arcadia. Sierra Madre is known as the City of Wisteria, and its city seal depicts a drawing of the well-known 150-meter (500-foot) vine. The city was named an All-America City in 2007 and is also known as the "Village of the Foothills."
The downtown of Sierra Madre is filled with small shops and restaurants. Every year, Sierra Madre hosts a locally renowned Independence Day parade and three days of festivities. Depending on when the Monday of the holiday weekend falls, the parade date changes from year to year. The old tradition of using water-filled squirt guns in the parade has been scrapped in favor of throwing confetti eggs at parade participants. The firework-free weekend includes concerts, food and game booths, and the ubiquitous beer booth.
The Upper and Lower Sierra Madre Canyons are located in the northern and northeastern parts of the city. There are narrow and winding roads, lush vegetation, and views of the San Gabriel Valley in these small communities. Bailey Canyon Wilderness Park has all of these resources and offers three hiking trails to the public: Sierra Madre Wilderness Trail, Live Oak Nature Trail, and Canyon View Nature Trail. There are barbecues and fire pits in the picnic area, as well as a native botanical area
Sierra Madre hosts the annual Wisteria Festival (Wisteria Sinensis) to celebrate its 1890s-planted 1 acre (4,000 m2) Chinese wisteria vine. Guinness World Records has named the plant one of the seven horticultural wonders of the world, as it is the largest flowering plant in the world. One day a year the vines on private property can be seen during the annual festival. A 500-foot-long Wisteria Vine was purchased in 1894 from the Wilson nursery, in Monrovia, by Mrs. William (Alice) Brugman for 75 cents. As time went by, the lavender-flowering vine grew so large that it crushed the house. As of now, the vine is spanning two backyards in the 500 block of North Hermosa Avenue. It measures more than an acre (4,000 m2) and weighs more than 250 tons.
Sierra Madre provides transportation through the Gateway bus system. Pasadena Transit route 60 provides access to Metro Gold Line stations on Sierra Madre Villa Avenue and Foothill Boulevard in the city. Metro Micro provides service within Sierra Madre as well. As of June 27, 2021, Metro Lines 268 & 487 will no longer serve the area.
Mail Processing is also available to pickup, scan and digitize to the cloud. Call us today to learn more at Toll-Free: 800.332.3453