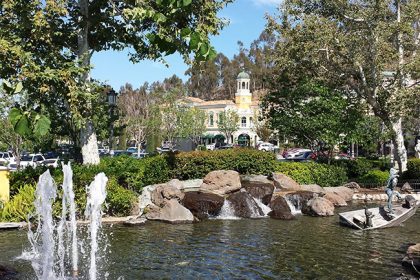 File Keepers is proud to provide Shredding, Document Storage, Document Scanning, Inbound Mail Processing, and Electronic Content Management [ECM] services throughout Los Angeles County, including to Calabasas. This makes us a convenient source for all of your Digital Transformation service needs. Our extensive fleet of trucks is ready to pick up your shredding – we can even do onsite shredding, and or we can bring back your records, documents, CDs, hard drives, and x-rays for secure destruction in our certified facilities. We can even provide Certificates of Destruction or provide witnessed destruction. All shredded paper documents are processed into post-consumer fiber to maximize our environmental impact. Our offsite document storage capabilities are second to none. You can archive records, request file retrieval, and we even have climate-controlled storage areas to help you preserve vital records. We can also scan selected documents on demand, or perform high volume document imaging service through our state-of-the-art scanning bureau to convert entire cabinets and storage rooms of documents into searchable electronic images. We can scan any documents, from books and magazines, to large-format blueprints and maps, all the way down to century-old onionskin archives. Our ECM department uses Laserfiche software to create a secure repository for all of your organization's information. We can create e-forms and automated workflows to help you go paperless while we automatically name and organize your folder structure and build granular access and security levels for all your users. Finally, we can handle all of your inbound mail processing needs by creating a Digital Mailroom – we can receive, sort, scan, and securely distribute your mail so that you get all of your critical information in a timely fashion, even if your employees are working remotely.
Calabasas is a city in the San Fernando Valley in Los Angeles County, California. One of the oldest buildings to survive in greater Los Angeles is the 1844 Leonis Adobe, an adobe structure in Old Town Calabasas. As a part of Los Angeles County, it was unincorporated until 1991, when it became an incorporated city. Its population increased from 23,058 during the 2010 Census to 23,241 during the 2020 Census.
"Calabasas" derives from the Spanish "pumpkin" or "squash", which means "pumpkin", "gourd", or "squash". According to some historians, Calabasas was named for the Chumash word calahoosa, meaning "where wild geese fly." However, given the area's abundance of wild squash plants, the squash theory is more prevalent among locals. Legend has it that a rancher from Oxnard spilled a wagonload of pumpkins on the road at the top of Calabasas Grade, east of Las Virgenes Road, on his way to Los Angeles in 1824. Hundreds of pumpkins sprouted alongside the road the following spring. As a result, the area was called Las Calabasas–the place where pumpkins fell to the ground.
A Pumpkin Festival is held every year in October in honor of the city's namesake, which includes carnival games, exhibits, demonstrations, and live entertainment. From a small-town fair, the festival has evolved into an annual festival of national importance. The original Pumpkin Festival is believed to have taken place where a wagon carrying pumpkins overturned and made the first pumpkin patch in California. The current festival is held at Juan Bautista de Anza Park in Calabasas.
The city's official logo depicts a red-tailed hawk soaring over the Santa Monica Mountains.
Harbor Freight Tools, The Cheesecake Factory, and DTS Inc. have their headquarters in Calabasas. The city of Calabasas is one of the wealthiest in the United States.
Bradley's Village is a public playground located at Gates Canyon Park in Calabasas. Approximately 5,000 special-needs children from Calabasas and nearby communities are served by the center. Brandon's Village was designed by Shane's Inspiration, a nonprofit organization that designs and builds universally accessible playgrounds. It has a footprint of about 1 acre (4,000 m2). Over 70% of its playground equipment can be played independently by children with disabilities, and it provides meaningful and stimulating play opportunities for children without disabilities as well.
Calabasas's Grape Arbor Park is a small park and green area situated off Ventura Freeway in Lost Road Hills. There are baseball diamonds, tennis courts, sand volleyball courts, playgrounds, and picnic tables in the park. Playground equipment, landscaping, and irrigation had to be repaired after the Woolsey Fire damaged the park in 2018. The city renovated the park, and reconstruction was finished in 2020.
Mail Processing is also available to pickup, scan and digitize to the cloud. Call us today to learn more at Toll-Free: 800.332.3453