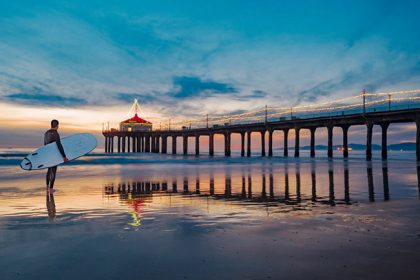 File Keepers is proud to provide Shredding, Document Storage, Document Scanning, Inbound Mail Processing, and Electronic Content Management [ECM] services throughout Los Angeles County, including to Manhattan Beach. This makes us a convenient source for all of your Digital Transformation service needs. Our extensive fleet of trucks is ready to pick up your shredding – we can even do onsite shredding, and or we can bring back your records, documents, CDs, hard drives, and x-rays for secure destruction in our certified facilities. We can even provide Certificates of Destruction or provide witnessed destruction. All shredded paper documents are processed into post-consumer fiber to maximize our environmental impact. Our offsite document storage capabilities are second to none. You can archive records, request file retrieval, and we even have climate-controlled storage areas to help you preserve vital records. We can also scan selected documents on demand, or perform high volume document imaging service through our state-of-the-art scanning bureau to convert entire cabinets and storage rooms of documents into searchable electronic images. We can scan any documents, from books and magazines, to large-format blueprints and maps, all the way down to century-old onionskin archives. Our ECM department uses Laserfiche software to create a secure repository for all of your organization's information. We can create e-forms and automated workflows to help you go paperless while we automatically name and organize your folder structure and build granular access and security levels for all your users. Finally, we can handle all of your inbound mail processing needs by creating a Digital Mailroom – we can receive, sort, scan, and securely distribute your mail so that you get all of your critical information in a timely fashion, even if your employees are working remotely.
The city of Manhattan Beach is in southwestern Los Angeles County, California, United States. It is located south of El Segundo, west of Hawthorne and north of Hermosa Beach. Its population was 35,135 at the 2010 census.
There are three Beach Cities in Los Angeles County, Manhattan Beach being one. Hermosa Beach, Redondo Beach and the other two are located in the South Bay area. One of the most prominent features of the community is its long, sandy beach, which measures just under 2.1 miles (3.4 km) long and is roughly 450 feet (140 m) wide. Since Manhattan Beach is located near the Pacific Ocean, it has an unusual temperate climate, with a year-round average high temperature of 69.1 °F (20.6 °C) and a year-round average low temperature of 56.4 °F (13.6 °C).
Beach volleyball and surfing are very popular activities at Manhattan Beach.
In Manhattan Beach, most of the land used to be sand dunes which were once exposed and are now covered with buildings and streets. A large portion of the city's western portion is surrounded by dunes that allow residents to enjoy ocean views. It is located in the southwest region of the city, and is 244 feet high, making it one of the city's tallest hills. Sand Dune Park is the only place with an exposed sand dune left from the original landscape, where one can also find sand that resembles the original landscape. Over a ten-year period in the late 1920s, excessive sand from Manhattan Beach was purchased by Hawaiian developers who obtained a ten-year shipping agreement from Kuhn Brothers Construction Company to ship the sand from Manhattan Beach to Waikiki Beach over the Pacific Ocean in order to extend the current residential development along Waikiki.
In total, the beach stretches over 2.1 miles long and is 400 feet wide. Toward the beginning of the last century, there was a sloping beach and it was narrow (approximately 150 feet). A great deal of sand was dumped on beaches to the north during the construction of the Hyperion Treatment Plant, Marina Del Rey, and Scattergood Power Plant from 1938 to 1989, which caused its width to more than double. By the natural littoral flow of the ocean, sand was carried southward and this widened Manhattan Beach.
The city hosts the Manhattan Beach Open Volleyball Tournament and the International Surf Festival every August.
Mail Processing is also available to pickup, scan and digitize to the cloud. Call us today to learn more at Toll-Free: 800.332.3453