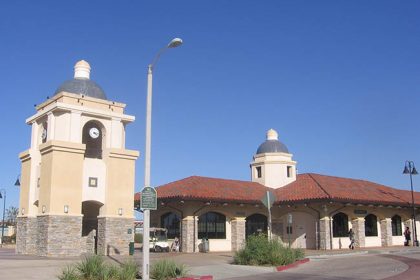 File Keepers is proud to provide Shredding, Document Storage, Document Scanning, Inbound Mail Processing, and Electronic Content Management [ECM] services throughout Los Angeles County, including to Palmdale. This makes us a convenient source for all of your Digital Transformation service needs. Our extensive fleet of trucks is ready to pick up your shredding – we can even do onsite shredding, and or we can bring back your records, documents, CDs, hard drives, and x-rays for secure destruction in our certified facilities. We can even provide Certificates of Destruction or provide witnessed destruction. All shredded paper documents are processed into post-consumer fiber to maximize our environmental impact. Our offsite document storage capabilities are second to none. You can archive records, request file retrieval, and we even have climate-controlled storage areas to help you preserve vital records. We can also scan selected documents on demand, or perform high volume document imaging service through our state-of-the-art scanning bureau to convert entire cabinets and storage rooms of documents into searchable electronic images. We can scan any documents, from books and magazines, to large-format blueprints and maps, all the way down to century-old onionskin archives. Our ECM department uses Laserfiche software to create a secure repository for all of your organization's information. We can create e-forms and automated workflows to help you go paperless while we automatically name and organize your folder structure and build granular access and security levels for all your users. Finally, we can handle all of your inbound mail processing needs by creating a Digital Mailroom – we can receive, sort, scan, and securely distribute your mail so that you get all of your critical information in a timely fashion, even if your employees are working remotely.
Palmdale is a city in northern Los Angeles County in the U.S. state of California. The city lies in the Antelope Valley region of Southern California. The San Gabriel Mountains separate Palmdale from the Los Angeles Basin to the south.
On August 24, 1962, Palmdale became the first community in the Antelope Valley to incorporate. Forty-seven years later, in November 2009, voters approved making it a charter city. Palmdale's population was 152,750 at the 2010 census, up from 116,670 at the 2000 census. Palmdale is the 35th most populous city in California. Together with its immediate northern neighbor, the city of Lancaster, the Palmdale/Lancaster urban area had an estimated population of 513,547 as of 2013.
Palmdale's largest industry is aerospace. Several manufacturing companies have relocated to Palmdale in search of more affordable land, proximity to Palmdale Airport, and special tax breaks.
Special tax breaks are granted to companies relocating to Palmdale due to the city's Antelope Valley Enterprise Zone and Palmdale Federal Foreign Trade Zone. In these special zones, businesses are given various state and federal tax breaks and municipal grant incentives to relocate there. As a result of these zones, Palmdale and Lancaster were able to attract more jobs to the area, which decreased their dependence on the Los Angeles Basin and the San Fernando Valley. The project will relieve traffic congestion and pollution and stabilize the Antelope Valley economy on several fronts. Local governments in the Antelope Valley are working to diversify their economies so they don't just rely on the aerospace industry, which is known for its "feast or famine" seasons.
Palmdale is home to several multinational corporations and manufacturing firms, helping diversify the local economy. US Pole, a major street lighting pole manufacturer, and Delta Scientific, a leading manufacturer of high strength vehicle barrier systems, which provide protection to federal, state, and local buildings and is a major supplier to the US State Department and military for embassies and other installations worldwide, are the two major anchor tenants of the Fairway Business Park. In addition to the Palmdale Auto Mall, the Palmdale Trade and Commerce Center is home to many other major manufacturers, industrial plants, corporate offices, and other employers. The new Palmdale Regional Medical Center will be supported by several medical and related support offices.
Located in the Antelope Valley, the Antelope Valley Mall is the region's premier shopping and dining destination.
In accordance with its contract with the County of Los Angeles, the city is policed by the Los Angeles County Sheriff's Department and its judicial system is integrated with the Los Angeles County Superior Court.
Mail Processing is also available to pickup, scan and digitize to the cloud. Call us today to learn more at Toll-Free: 800.332.3453