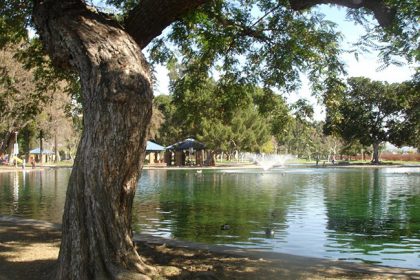 File Keepers is proud to provide Shredding, Document Storage, Document Scanning, Inbound Mail Processing, and Electronic Content Management [ECM] services throughout Los Angeles County, including to Bell Gardens. This makes us a convenient source for all of your Digital Transformation service needs. Our extensive fleet of trucks is ready to pick up your shredding – we can even do onsite shredding, and or we can bring back your records, documents, CDs, hard drives, and x-rays for secure destruction in our certified facilities. We can even provide Certificates of Destruction or provide witnessed destruction. All shredded paper documents are processed into post-consumer fiber to maximize our environmental impact. Our offsite document storage capabilities are second to none. You can archive records, request file retrieval, and we even have climate-controlled storage areas to help you preserve vital records. We can also scan selected documents on demand, or perform high volume document imaging service through our state-of-the-art scanning bureau to convert entire cabinets and storage rooms of documents into searchable electronic images. We can scan any documents, from books and magazines, to large-format blueprints and maps, all the way down to century-old onionskin archives. Our ECM department uses Laserfiche software to create a secure repository for all of your organization's information. We can create e-forms and automated workflows to help you go paperless while we automatically name and organize your folder structure and build granular access and security levels for all your users. Finally, we can handle all of your inbound mail processing needs by creating a Digital Mailroom – we can receive, sort, scan, and securely distribute your mail so that you get all of your critical information in a timely fashion, even if your employees are working remotely.
The city of Bell Gardens is in the Los Angeles metropolitan area of California. According to the 2010 census, the city had 42,072 residents, down from 44,054 at the 2000 census. In southeastern Los Angeles County, Bell Gardens is part of the Gateway Cities Region, a largely urbanized region.
It is one of only six Los Angeles County cities (out of 88) to permit casino gambling, and it is home to the oldest building in the county.
Bell Gardens is named after American businessman James George Bell. Bell Gardens' name is derived from the many Japanese who, early in the city's history, planted vegetable gardens and rice fields. Bell Gardens' adjacent city, Bell, originated from James George Bell.
Approximately 65% of the city's area is land, according to census records.
The west edge of Bell Gardens is bounded by Cudahy and Bell, the north and northeast edge by Commerce, the southeast edge by Downey, and the southwest edge by South Gate.
From 1947 until 2015, an official annual beauty pageant was held in the city. Eventually, the pageant was reinstituted in 2020 and it would end again in 2021.
Despite being closed for several years, one of the two last locations of Pioneer Chicken, the once prominent fast-food chain, is still open in Bell Gardens.
In the heart of Bell Gardens lies the Bicycle Hotel & Casino. It's considered to be one of the largest poker casinos in the world. A Latin independent entertainment company called DEL Records is in Bell Gardens, California.
It is the home of the Santino Bros. Wrestling Academy.
Bell Gardens is served primarily by the Montebello Unified School District, which includes Bell Gardens High School. An after-school program called the Environmental Garden Club runs an urban farm at every Bell Gardens public school
Bell Gardens is served by the Los Angeles County Fire Department. Among the services provided by Battalion 3 of the LACFD is station #39 in Bell Gardens. The Bell Gardens Police Department is a law enforcement agency.
Bell Gardens is served by the Whittier Health Center, operated by the Los Angeles County Department of Health Services.
On Garfield Avenue, there is a USPS post office in Bell Gardens. Located in the City of Commerce near Bell Gardens is a Network Distribution Center operated by the Postal Service.
Within the city limits, there are eight parks and one golf course.
Mail Processing is also available to pickup, scan and digitize to the cloud. Call us today to learn more at Toll-Free: 800.332.3453