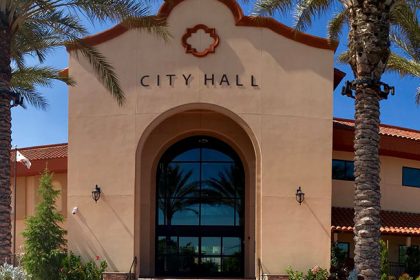 File Keepers is proud to provide Shredding, Document Storage, Document Scanning, Inbound Mail Processing, and Electronic Content Management [ECM] services throughout Los Angeles County, including to La Habra Heights. This makes us a convenient source for all of your Digital Transformation service needs. Our extensive fleet of trucks is ready to pick up your shredding – we can even do onsite shredding, and or we can bring back your records, documents, CDs, hard drives, and x-rays for secure destruction in our certified facilities. We can even provide Certificates of Destruction or provide witnessed destruction. All shredded paper documents are processed into post-consumer fiber to maximize our environmental impact. Our offsite document storage capabilities are second to none. You can archive records, request file retrieval, and we even have climate-controlled storage areas to help you preserve vital records. We can also scan selected documents on demand, or perform high volume document imaging service through our state-of-the-art scanning bureau to convert entire cabinets and storage rooms of documents into searchable electronic images. We can scan any documents, from books and magazines, to large-format blueprints and maps, all the way down to century-old onionskin archives. Our ECM department uses Laserfiche software to create a secure repository for all of your organization's information. We can create e-forms and automated workflows to help you go paperless while we automatically name and organize your folder structure and build granular access and security levels for all your users. Finally, we can handle all of your inbound mail processing needs by creating a Digital Mailroom – we can receive, sort, scan, and securely distribute your mail so that you get all of your critical information in a timely fashion, even if your employees are working remotely.
The city of La Habra Heights is in Los Angeles County, California. At the 2010 census, there were 5,325 people, down from 5,712 at the 2000 census. It is a suburban canyon community located on the border of Orange and Los Angeles counties. There are a variety of home and ranch style properties available on the 1-acre (4,000 m2) lots. The community of La Habra Heights features plenty of open space without sidewalks. There are no commercial establishments (stores, gas stations) in La Habra Heights, apart from a few small real estate offices, a nursery, a private golf course, and numerous home-based businesses. The city's most famous park is Hacienda Park, which runs along Hacienda Road. La Habra, a neighboring city located in Orange County, is located south of La Habra Heights.
Climate maps indicate that La Habra Heights has a warm-summer Mediterranean climate abbreviated "Csa" on them.
La Habra Heights has a combination fire department with full-time (Fire Chief, Deputy Chief, Administrator, Fire Captains), part-time (Training Chief, EMS Chief, Fire Captains, & Firefighter Paramedics) and volunteer (Firefighters, Driver Operators) employees working in the fire station behind City Hall on Hacienda Road. It provides all hazard and all risk response for its citizens by staffing a minimum of two Engines daily with Engine 71 providing advanced life support (ALS – with paramedics) and Engine 72 providing basic life support (BLS). For EMS calls, the department charges several hundred dollars. However, paramedic subscriptions are free. The Fire Station is under contract with Care Ambulance, which has one dedicated BLS unit available at all times for patient transport. As a result of its Mutual Aid agreement with Los Angeles County Fire, the Los Angeles Highlands HFD can also assist the surrounding communities as needed. In order to provide a portion of the west end of La Habra Heights with Automatic Aid, there is an Automatic Aid agreement. There may be additional firefighting resources available under the Mutual Aid provisions of the State of California. La Habra Heights contracts with the Los Angeles County Sheriff's Department's regional station in the City of Industry for law enforcement.
On Hacienda Road, there is one park named "The Park," which is a center of community activities. There is an Avocado Festival held at the park each year. The La Habra Heights Improvement Association hosts events such as Music in the Park, Halloween Haunts, Breakfast with Santa, and an Easter Egg Hunt. Highland Riders promote wholesome family recreation, education, fellowship, and sportsmanship in equestrian circles. This is achieved through offering horse shows, trail rides, and other riding contests, as well as providing equestrian sport and educational activities. In addition to a basketball court, volleyball court, and stage, there is a gymnasium. A horse riding arena and practice corral are also available. Among the park's amenities are a playground for kids, a Gazebo, and picnic tables.
Mail Processing is also available to pickup, scan and digitize to the cloud. Call us today to learn more at Toll-Free: 800.332.3453