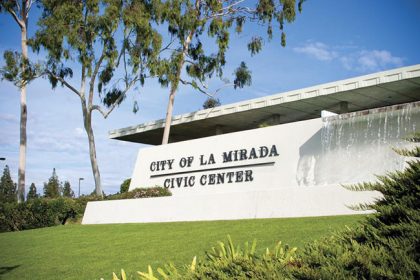 File Keepers is proud to provide Shredding, Document Storage, Document Scanning, Inbound Mail Processing, and Electronic Content Management [ECM] services throughout Los Angeles County, including to La Mirada. This makes us a convenient source for all of your Digital Transformation service needs. Our extensive fleet of trucks is ready to pick up your shredding – we can even do onsite shredding, and or we can bring back your records, documents, CDs, hard drives, and x-rays for secure destruction in our certified facilities. We can even provide Certificates of Destruction or provide witnessed destruction. All shredded paper documents are processed into post-consumer fiber to maximize our environmental impact. Our offsite document storage capabilities are second to none. You can archive records, request file retrieval, and we even have climate-controlled storage areas to help you preserve vital records. We can also scan selected documents on demand, or perform high volume document imaging service through our state-of-the-art scanning bureau to convert entire cabinets and storage rooms of documents into searchable electronic images. We can scan any documents, from books and magazines, to large-format blueprints and maps, all the way down to century-old onionskin archives. Our ECM department uses Laserfiche software to create a secure repository for all of your organization's information. We can create e-forms and automated workflows to help you go paperless while we automatically name and organize your folder structure and build granular access and security levels for all your users. Finally, we can handle all of your inbound mail processing needs by creating a Digital Mailroom – we can receive, sort, scan, and securely distribute your mail so that you get all of your critical information in a timely fashion, even if your employees are working remotely.
La Mirada is a city in southeast Los Angeles County, California, and one of the gateway cities. The 2010 census recorded a population of 48,527, up from 46,783 at the 2000 census. Its main attractions include the La Mirada Theatre for the Performing Arts and the Splash La Mirada Regional Aquatics Center. Biola University, an evangelical Christian institution of higher education, is located there.
Andrew McNally, a printer and mapmaker from Chicago (see Rand McNally), and his son-in-law Edwin Neff developed La Mirada. McNally paid $200,000 in 1888 for over 2,200 acres (8.9 km2) of Rancho Los Coyotes, south of Whittier. His home, Windermere Ranch, was built on 700 acres (2.8 km2) of land surrounded by olive, orange, and lemon groves. The oil plant, which was of the highest quality, was built on Stage Road, along with the railroad station. It was from here that his olive oil and fruit were shipped throughout the United States.
McNally's daughter and son-in-law inherited his property in 1896. In 1950, McNally and Neff formed the La Mirada Land Company, which published a booklet entitled "The Country Gentleman in California" to help sell land, complete with pictures, a map, and descriptions of olive, alfalfa, lemon, and grapefruit groves.
"Along Your Way", a "Station by Station Description of the Santa Fe Route Through the Southwest", describes La Mirada as a town with a population of 213, surrounded by orange, lemon, walnut, and olive groves, oil wells, an olive oil factory, and a fruit packing house.
In 1953, the land was sold for $5,250,000 to a subdivision, making it one of the largest real estate transactions in California. Louis M. Halper, a prominent residential and commercial builder in the Southland, purchased 2,100 acres of La Mirada land in 1954 for $8,000,000. During his two-year construction period, Halper constructed a $150,000,000 community with schools, shopping centers, and 10,000 homes. In 2004, his firm acquired the La Mirada property from a group of corporations and Harold L. Shaw, who founded the development 20 years earlier. According to him, the entire community would be redesigned to maximize the advantages of a modern planned city. To ensure quality, Halper established the La Mirada Civic Council as a community developer. Houses were priced between $13,000 and $16,000. From 100 homes in 1960 to over 8,000 in 1960, La Mirada grew rapidly. It was incorporated on March 23, 1960 and given the name "Mirada Hills." The name change became official on December 15, 1960.
Mail Processing is also available to pickup, scan and digitize to the cloud. Call us today to learn more at Toll-Free: 800.332.3453