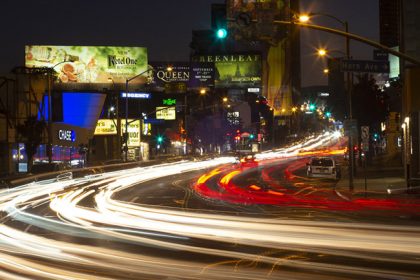 File Keepers is proud to provide Shredding, Document Storage, Document Scanning, Inbound Mail Processing, and Electronic Content Management [ECM] services throughout Los Angeles County, including to West Hollywood. This makes us a convenient source for all of your Digital Transformation service needs. Our extensive fleet of trucks is ready to pick up your shredding – we can even do onsite shredding, and or we can bring back your records, documents, CDs, hard drives, and x-rays for secure destruction in our certified facilities. We can even provide Certificates of Destruction or provide witnessed destruction. All shredded paper documents are processed into post-consumer fiber to maximize our environmental impact. Our offsite document storage capabilities are second to none. You can archive records, request file retrieval, and we even have climate-controlled storage areas to help you preserve vital records. We can also scan selected documents on demand, or perform high volume document imaging service through our state-of-the-art scanning bureau to convert entire cabinets and storage rooms of documents into searchable electronic images. We can scan any documents, from books and magazines, to large-format blueprints and maps, all the way down to century-old onionskin archives. Our ECM department uses Laserfiche software to create a secure repository for all of your organization's information. We can create e-forms and automated workflows to help you go paperless while we automatically name and organize your folder structure and build granular access and security levels for all your users. Finally, we can handle all of your inbound mail processing needs by creating a Digital Mailroom – we can receive, sort, scan, and securely distribute your mail so that you get all of your critical information in a timely fashion, even if your employees are working remotely.
The city of West Hollywood is in Los Angeles County, California, United States. Founded in 1984, the city is known as the Sunset Strip. Its population was 34,399 as of the 2010 U.S. Census. Many people consider it to be one of the best gay villages in the U.S.
The West Hollywood Halloween Carnival is held annually on Halloween. The US's largest Halloween street party (spanning over 1 mile (1.6 km) of Santa Monica Boulevard from La Cienega Boulevard on the east to Doheny and the Beverly Hills border on the west), the 2007 Carnival is reported to have had more than 350,000 people in attendance, some of whom traveled from other countries just for the event.
First held in June 1970 in Hollywood to mark the first anniversary of the Stonewall Riots, Christopher Street West is an LGBT pride parade and festival. The festival moved to West Hollywood after incorporation and is usually held the second weekend in June.
One City One Pride is a city-wide LGBT arts festival in West Hollywood that takes place during June.
Founded in 2001, the West Hollywood Book Fair takes place every fall. Among past participants have been Andrew McCarthy, Deepak Chopra, and Rocco DiSpirito.
There are many large Academy Award party venues in the city because the Oscars are a major event there. Traffic swells and many streets are closed on this day every year.
On the Sunday morning of Pride weekend, Frontrunners LGBT Pride Run has a 5km/10km run/walk.
In the past, the City of West Hollywood has sponsored an animal walk and pet appreciation days, which included psychic readings for pets and activities for dogs. An animal costume contest is held in West Hollywood Park during Halloween the week before October 31. Hollywood's dog park and hiking trail in Runyon Canyon Park are both close to West Hollywood.
Pacific Design Center has traditionally hosted the Elton John AIDS Foundation Academy Awards Party. This is a multimillion-dollar fundraiser for the foundation.
A number of ongoing programs are held in West Hollywood to celebrate the vibrant arts and unique culture of the city. A number of literary events are presented year-round at the West Hollywood Library, including a full day literary event each fall. PowPow is an annual event presented by AIDS Project Los Angeles Red Circle Project and the City of West Hollywood. The event at Plummer Park is aimed at promoting HIV awareness, prevention, and educational resources among Native communities.
Steven Reigns was inaugurated as the first City Poet in West Hollywood during the regular City Council meeting on October 6, 2014.
Mail Processing is also available to pickup, scan and digitize to the cloud. Call us today to learn more at Toll-Free: 800.332.3453