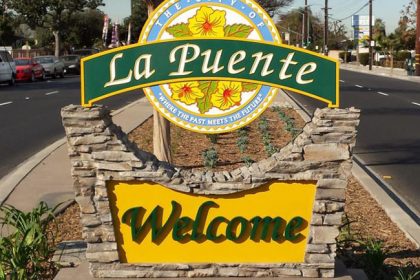 File Keepers is proud to provide Shredding, Document Storage, Document Scanning, Inbound Mail Processing, and Electronic Content Management [ECM] services throughout Los Angeles County, including to La Puente. This makes us a convenient source for all of your Digital Transformation service needs. Our extensive fleet of trucks is ready to pick up your shredding – we can even do onsite shredding, and or we can bring back your records, documents, CDs, hard drives, and x-rays for secure destruction in our certified facilities. We can even provide Certificates of Destruction or provide witnessed destruction. All shredded paper documents are processed into post-consumer fiber to maximize our environmental impact. Our offsite document storage capabilities are second to none. You can archive records, request file retrieval, and we even have climate-controlled storage areas to help you preserve vital records. We can also scan selected documents on demand, or perform high volume document imaging service through our state-of-the-art scanning bureau to convert entire cabinets and storage rooms of documents into searchable electronic images. We can scan any documents, from books and magazines, to large-format blueprints and maps, all the way down to century-old onionskin archives. Our ECM department uses Laserfiche software to create a secure repository for all of your organization's information. We can create e-forms and automated workflows to help you go paperless while we automatically name and organize your folder structure and build granular access and security levels for all your users. Finally, we can handle all of your inbound mail processing needs by creating a Digital Mailroom – we can receive, sort, scan, and securely distribute your mail so that you get all of your critical information in a timely fashion, even if your employees are working remotely.
City of La Puente is in Los Angeles County, California, United States of America. The city had a population of 39,816 at the 2010 census and is located approximately 20 miles (32 km) east of downtown Los Angeles.
There are approximately 3.5 square miles (9.1 km2) of land in La Puente, which is mostly flat, located at 34°1′57′′N 117°57′19′′W (34.032410, -117.955195).
A Kizh tribe originally occupied the area now occupied by the city of La Puente. Language specialists translate Awingna as a place of dwelling. The chief of Awingna (who held sway over several other nearby villages) was baptized in 1774 at Mission San Gabriel.
On the National Register of Historic Places is the La Puente Valley Women's Club
During the Portola expedition in 1769, the first Europeans visited parts of Alta California inland. The party camped along the east bank of the San Gabriel River on July 30, what is now Bassett, in unincorporated California. Juan Crespi noted in his diary that they had to build a bridge (Spanish for "bridge") to cross the San Gabriel River the following day.
With the establishment of Mission San Gabriel, Awingna and what is now La Puente became Rancho La Puente, an outpost and ranch established as part of the mission. Jedediah Smith and his party visited this rancho in November 1826, the first Americans to travel overland to California.
During the 1830s, former mission ranchos were transferred to private ownership after missions were secularized. The 48,000-acre Rancho La Puente (190 km2) was granted to John Rowland and William Workman in 1842. The area was originally named Puente (bridge in Spanish) in 1884 because the noun used in old Spanish was feminine, compared to modern Spanish el Puente. It's written with the spelling "the bridge" in Crespi's diary, and this spelling has persisted over time.
As early as the 1930s, the area was known for its fruit and walnut groves. La Puente even held the world's largest walnut packing factory for a time[13] Before being closed and turned into housing for the 20th century, the tiny airport called 'Skyranch' moved to the suburbs from 1944 to 1951. La Puente is heavily urbanized today, but many remnants of its founding, such as the Workman and Temple Homestead Museum in City of Industry, remain.
La Puente has been undergoing redevelopment of its business districts. Local governments, however, have been relatively unsuccessful in attracting big-box retailers and restaurant chains. Several aging strip malls from the 1950s remain in La Puente.
Mail Processing is also available to pickup, scan and digitize to the cloud. Call us today to learn more at Toll-Free: 800.332.3453