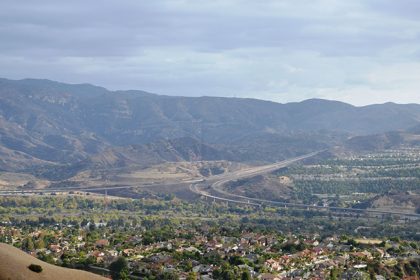 File Keepers is proud to provide Shredding, Document Storage, Document Scanning, Inbound Mail Processing, and Electronic Content Management [ECM] services throughout Los Angeles County, including to Hidden Hills. This makes us a convenient source for all of your Digital Transformation service needs. Our extensive fleet of trucks is ready to pick up your shredding – we can even do onsite shredding, and or we can bring back your records, documents, CDs, hard drives, and x-rays for secure destruction in our certified facilities. We can even provide Certificates of Destruction or provide witnessed destruction. All shredded paper documents are processed into post-consumer fiber to maximize our environmental impact. Our offsite document storage capabilities are second to none. You can archive records, request file retrieval, and we even have climate-controlled storage areas to help you preserve vital records. We can also scan selected documents on demand, or perform high volume document imaging service through our state-of-the-art scanning bureau to convert entire cabinets and storage rooms of documents into searchable electronic images. We can scan any documents, from books and magazines, to large-format blueprints and maps, all the way down to century-old onionskin archives. Our ECM department uses Laserfiche software to create a secure repository for all of your organization's information. We can create e-forms and automated workflows to help you go paperless while we automatically name and organize your folder structure and build granular access and security levels for all your users. Finally, we can handle all of your inbound mail processing needs by creating a Digital Mailroom – we can receive, sort, scan, and securely distribute your mail so that you get all of your critical information in a timely fashion, even if your employees are working remotely.
In Los Angeles County, California, Hidden Hills is both a city and a gated community that is in the San Fernando Valley.Hidden Hills is generally regarded as being adjacent to the city of Calabasas. The area is known for being the home of many actors and celebrities.
The neighborhood of Hidden Hills is located near the Santa Monica Mountains in the eastern edge of the San Fernando Valley, near the border with Ventura County.
In the 1950s, A E Hanson, a Southern California landscape architect and community developer, designed and developed the community. Prior to this project, he worked on the 1920s Beverly Hills Harold Lloyd estate Greenacres, as well as Rolling Hills and Palos Verdes Estates. The gated community has a total land area of 1.7 square miles (4.4 km2). There are three gates leading into the community with one of them housing an elementary school. During the summer, the city offers summer camps for children, children's theater programs, parades, carnivals, parties, a welcome wagon, snow days, and weekly community barbecues.
It is one of the few areas in Santa Clarita that borders a nature reserve and a greenbelt at its northern end, which is an open space preserve with miles of open space for equestrians, hikers, and mountain bikers. On the southern side of the city is the Leonis Adobe National Historic Landmark, which features a historical museum and gardens. The Ventura Freeway runs south of Hidden Hills along El Camino Real of the Spanish Las Californias and Mexican Alta California periods, now U.S. Route 101.
Located in Calabasas, the Malibu/Lost Hills Station is operated by the Los Angeles County Sheriff's Department (LASD). This community is home to the Kathleen Beachy Collection kept at the Calabasas City Library.
The Los Angeles County Fire Department (LACoFD) responds to fire incidents in Hidden Hills.
In the 2013 Academic Performance Index, Round Meadow Elementary School, the only public school in Hidden Hills, scored 902 out of 1000. Calabash Street Elementary, which was ranked 887, and Lockhurst Drive Elementary, which was ranked 868, are two other exceptional schools in the area.
Mail Processing is also available to pickup, scan and digitize to the cloud. Call us today to learn more at Toll-Free: 800.332.3453