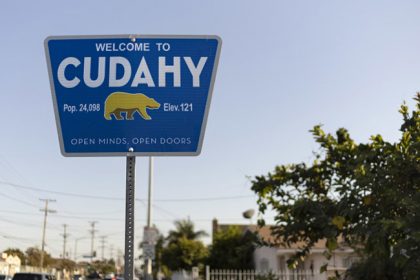 File Keepers is proud to provide Shredding, Document Storage, Document Scanning, Inbound Mail Processing, and Electronic Content Management [ECM] services throughout Los Angeles County, including to Cudahy. This makes us a convenient source for all of your Digital Transformation service needs. Our extensive fleet of trucks is ready to pick up your shredding – we can even do onsite shredding, and or we can bring back your records, documents, CDs, hard drives, and x-rays for secure destruction in our certified facilities. We can even provide Certificates of Destruction or provide witnessed destruction. All shredded paper documents are processed into post-consumer fiber to maximize our environmental impact. Our offsite document storage capabilities are second to none. You can archive records, request file retrieval, and we even have climate-controlled storage areas to help you preserve vital records. We can also scan selected documents on demand, or perform high volume document imaging service through our state-of-the-art scanning bureau to convert entire cabinets and storage rooms of documents into searchable electronic images. We can scan any documents, from books and magazines, to large-format blueprints and maps, all the way down to century-old onionskin archives. Our ECM department uses Laserfiche software to create a secure repository for all of your organization's information. We can create e-forms and automated workflows to help you go paperless while we automatically name and organize your folder structure and build granular access and security levels for all your users. Finally, we can handle all of your inbound mail processing needs by creating a Digital Mailroom – we can receive, sort, scan, and securely distribute your mail so that you get all of your critical information in a timely fashion, even if your employees are working remotely.
Cudahy is a city in southeast Los Angeles County, California. Cudahy is the second smallest city in Los Angeles County by area after Hawaiian Gardens, but it has one of the highest densities of population of any incorporated city in the United States. The city is part of the Gateway Cities region and had 23,805 residents according to the 2010 U.S. Census.
The Rancho San Antonio subdivision of Cudahy is named for its founder, meat-packing baron Michael Cudahy, who bought 2,777 acres (11.2 km2) of Rancho San Antonio in 1908 to sell as 1-acre lots. Most of these "Cudahy lots" are between 50 and 100 feet (15 to 30 meters) wide and 600 to 800 feet (183 to 244 meters) deep, making them at least equivalent to a city block in most American towns. These so-called "railroad lots" were intended to allow new town residents to maintain a large vegetable garden, groves of fruit trees (usually citrus trees), a chicken coop, or a horse stable. During the 1910s and 1920s, Southerners and Midwesterners were deserting their struggling farms in droves to seek new opportunities in Southern California thanks to the popularity of this arrangement in the lower Los Angeles and San Gabriel rivers.
As the Los Angeles Times reported, Cudahy Acres has the "rural feel in an increasingly urban swath." Even as late as the 1950s, some Cudahy residents rode their horses into downtown. In the second half of the 20th century, the city was largely white and blue collar with many steel and automobile plants in the area.
After the factories closed in the late 1970s, most of Cudahy's white residents moved to the San Gabriel and San Fernando Valleys for work and housing. The land was converted into stucco apartment complexes. The city's population density increased significantly; in 2007, it was the second-densest in California, after Maywood.
While making an emergency landing at Los Angeles International Airport on January 14, 2020, Delta Air Lines Flight 89 dumped jet fuel onto Cudahy. This spill impacted Park Avenue Elementary School the most. Due to the city's history of environmental damage, such as the construction of a school on top of a dump site that was contaminated with toxic sludge, and pollution from the Exide battery plant, this incident sparked outrage. Taking a position in support of Delta's efforts to compensate residents and the city, Elizabeth Alcantar sought better compensation from the company.
Mail Processing is also available to pickup, scan and digitize to the cloud. Call us today to learn more at Toll-Free: 800.332.3453