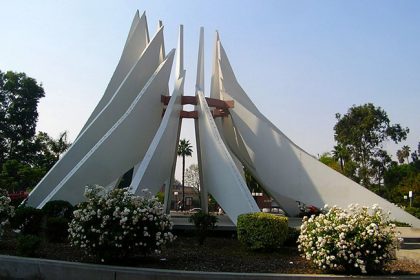 File Keepers is proud to provide Shredding, Document Storage, Document Scanning, Inbound Mail Processing, and Electronic Content Management [ECM] services throughout Los Angeles County, including to Compton. This makes us a convenient source for all of your Digital Transformation service needs. Our extensive fleet of trucks is ready to pick up your shredding – we can even do onsite shredding, and or we can bring back your records, documents, CDs, hard drives, and x-rays for secure destruction in our certified facilities. We can even provide Certificates of Destruction or provide witnessed destruction. All shredded paper documents are processed into post-consumer fiber to maximize our environmental impact. Our offsite document storage capabilities are second to none. You can archive records, request file retrieval, and we even have climate-controlled storage areas to help you preserve vital records. We can also scan selected documents on demand, or perform high volume document imaging service through our state-of-the-art scanning bureau to convert entire cabinets and storage rooms of documents into searchable electronic images. We can scan any documents, from books and magazines, to large-format blueprints and maps, all the way down to century-old onionskin archives. Our ECM department uses Laserfiche software to create a secure repository for all of your organization's information. We can create e-forms and automated workflows to help you go paperless while we automatically name and organize your folder structure and build granular access and security levels for all your users. Finally, we can handle all of your inbound mail processing needs by creating a Digital Mailroom – we can receive, sort, scan, and securely distribute your mail so that you get all of your critical information in a timely fashion, even if your employees are working remotely.
Compton, located south of downtown Los Angeles, is a city in Southern Los Angeles County, California, United States. In 1888, Compton was the eighth city in California to incorporate, making it one of the county's oldest cities. The city had a total population of 96,456 as of the 2010 United States Census. Due to its central location in Los Angeles County, it is known as the "Hub City.". Some of the neighborhoods in Compton include Sunny Cove, Leland, downtown Compton, and Richland Farms. Poor and working-class communities dominate the city.
Cognetics, Inc., an independent economic research firm, designated Compton an Entrepreneurial Hot Spot in 1994. The city of Compton ranked second in Los Angeles County for best places to start and grow a business, out of 88 cities. The city's Planning and Economic Development department offers a variety of resources to entrepreneurs and small business owners.
Because of its geographical proximity to Los Angeles County and being in the city's center, Compton is affectionately called the "Hub City.". With its 'Hub City' status, Compton is located along the Alameda Corridor, a rail route that carries 25% of all international trade between the U.S. and the world, in addition to being a large industrial hub for transit and distribution, high technology, home and lifestyle products, metals, financial services, and textile manufacturing. As a part of the Gateway region, Hub City has 77 acres at the Compton / Woodley Airport where 275 aircraft are based, and 66,000 flights are conducted annually. The Hub City's four major freeways are adjacent to its boundaries and complement its air transportation facility. As you enter the city from the seaports, Interstate 710 runs along the eastern boundary; State Route 91 cuts through the southern boundary; Interstate 105 runs along the north; and Interstate 110 runs along the west. Compton's southern and eastern edges are also within two miles of the I-405 and I-605 freeways.
The city of Compton is surrounded by freeways that connect it with places throughout the region. Long Beach and Los Angeles ports are less than 20 minutes away from downtown Compton, providing customers and suppliers with international access. From north to south, the Alameda Corridor, which is a major path for international shipping, runs straight through Compton.
Mail Processing is also available to pickup, scan and digitize to the cloud. Call us today to learn more at Toll-Free: 800.332.3453