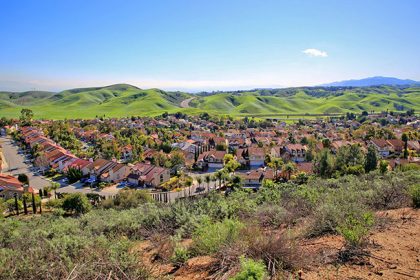 File Keepers is proud to provide Shredding, Document Storage, Document Scanning, Inbound Mail Processing, and Electronic Content Management [ECM] services throughout Los Angeles County, including to Diamond Bar. This makes us a convenient source for all of your Digital Transformation service needs. Our extensive fleet of trucks is ready to pick up your shredding – we can even do onsite shredding, and or we can bring back your records, documents, CDs, hard drives, and x-rays for secure destruction in our certified facilities. We can even provide Certificates of Destruction or provide witnessed destruction. All shredded paper documents are processed into post-consumer fiber to maximize our environmental impact. Our offsite document storage capabilities are second to none. You can archive records, request file retrieval, and we even have climate-controlled storage areas to help you preserve vital records. We can also scan selected documents on demand, or perform high volume document imaging service through our state-of-the-art scanning bureau to convert entire cabinets and storage rooms of documents into searchable electronic images. We can scan any documents, from books and magazines, to large-format blueprints and maps, all the way down to century-old onionskin archives. Our ECM department uses Laserfiche software to create a secure repository for all of your organization's information. We can create e-forms and automated workflows to help you go paperless while we automatically name and organize your folder structure and build granular access and security levels for all your users. Finally, we can handle all of your inbound mail processing needs by creating a Digital Mailroom – we can receive, sort, scan, and securely distribute your mail so that you get all of your critical information in a timely fashion, even if your employees are working remotely.
Diamond Bar is in eastern Los Angeles County, California. A population estimate for the city in 2019 is 55,720, up from 55,544 in 2010. Originally known as the "diamond over a bar" branding iron, it was patented in 1918 by ranch owner Frederick E. Lewis. There is a golf club located in the city, maintained by the Los Angeles County.
With its convenient location at the intersection of the Pomona and Orange freeways, Diamond Bar is mainly residential with a few shopping centers dotted around the city. Besides Brea, Walnut, Chino Hills, Rowland Heights, Pomona, and City of Industry, the area is surrounded by many other communities.
As a part of the Pomona Unified School District, Northern Diamond Bar has a high school program. In Walnut Valley Unified School District, southern Diamond Bar is a part of the school district. International Polytechnic High School is also a part of the district. A hydrogen fueling station has also been set up by the South Coast Air Quality Management District (SCAQMD) near the South Coast Air Quality Management District (SCAQMD) building in Southern California, which is the home of the SCAQMD.
Diamond Bar Boulevard, the city's main road, encircles the bottom of the valley that becomes Brea Canyon, with housing developments on both sides of the street framed by surrounding hills. Chino is roughly positioned between the ends of the Chino Fault and the Whittier Fault in the Elsinore Fault Zone.
Diamond Bar lies in the southeastern corner of the San Gabriel Valley in eastern Los Angeles County, approximately 27 miles (43 km) east of Downtown Los Angeles. Pomona, Walnut, and Rowland Heights are nearby communities. The cities of Brea and La Habra lie in Orange County to the south of Diamond Bar, and Chino Hills is directly adjacent to Diamond Bar to the east.
Census data shows the city has a total area of 14.9 square miles (39 km2), with no significant bodies of water.
In Diamond Bar, there are two freeways, the CA-60 Freeway and the CA-57 Freeway. Just north of the city is I-10 Freeway, and just east is CA-71. Grand Avenue, Diamond Bar Boulevard, Pathfinder Road, Golden Springs Drive, and Brea Canyon Road are major thoroughfares.
Mail Processing is also available to pickup, scan and digitize to the cloud. Call us today to learn more at Toll-Free: 800.332.3453