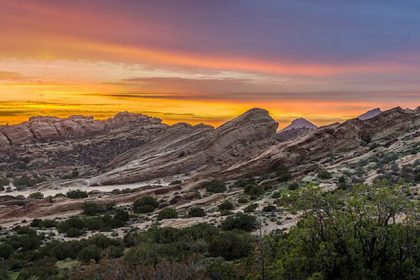 File Keepers is proud to provide Shredding, Document Storage, Document Scanning, Inbound Mail Processing, and Electronic Content Management [ECM] services throughout Los Angeles County, including to Santa Clarita. This makes us a convenient source for all of your Digital Transformation service needs. Our extensive fleet of trucks is ready to pick up your shredding – we can even do onsite shredding, and or we can bring back your records, documents, CDs, hard drives, and x-rays for secure destruction in our certified facilities. We can even provide Certificates of Destruction or provide witnessed destruction. All shredded paper documents are processed into post-consumer fiber to maximize our environmental impact. Our offsite document storage capabilities are second to none. You can archive records, request file retrieval, and we even have climate-controlled storage areas to help you preserve vital records. We can also scan selected documents on demand, or perform high volume document imaging service through our state-of-the-art scanning bureau to convert entire cabinets and storage rooms of documents into searchable electronic images. We can scan any documents, from books and magazines, to large-format blueprints and maps, all the way down to century-old onionskin archives. Our ECM department uses Laserfiche software to create a secure repository for all of your organization's information. We can create e-forms and automated workflows to help you go paperless while we automatically name and organize your folder structure and build granular access and security levels for all your users. Finally, we can handle all of your inbound mail processing needs by creating a Digital Mailroom – we can receive, sort, scan, and securely distribute your mail so that you get all of your critical information in a timely fashion, even if your employees are working remotely.
Northwestern Los Angeles County, California, is home to the city of Santa Clarita. It is the third-largest city in Los Angeles County and the 17th largest city in California, according to the 2020 census. Santa Clarita is in the Santa Clarita Valley and occupies 70.75 square miles (183.2 km2) of land. The city is a well-known example of a U.S. edge city, satellite city, or boom burb.
Around 450 AD, the Chumash people began to settle in the Santa Clarita Valley following their displacement by the Tataviam. The Rancho San Francisco was established after Spanish colonists arrived in Alta California, encompassing much of the Santa Clarita Valley. Saugus and Newhall were founded by Henry Mayo Newhall in 1875 after he purchased Rancho San Francisco. Newhall Land and Farming Company played an important role in the city's development. Santa Clarita, which encompasses Canyon Country, Newhall, Saugus, and Valencia, was incorporated in 1987. Residents commonly refer to one of the four communities when asked where they come from. Santa Clarita is bordered on the west by the Golden State Freeway (I-5). Part of the city's irregular east boundary is formed by the Antelope Valley Freeway (CA-14). Both freeways merge at Newhall Pass, near Los Angeles' southernmost point.
California Institute of the Arts, an internationally renowned art university; The Master's University, a Christian liberal arts college; and College of the Canyons, a community college, are all located in Santa Clarita. There are several companies headquartered in or near Newhall, such as Princess Cruises, Sunkist, Remo, and Newhall Land and Farming Company. One of the fastest-growing cities in California, Santa Clarita has low crime rates and high-ranking schools. Castaic and Stevenson Ranch, two unincorporated communities located north and west of Santa Clarita, are closely connected to the city. While Six Flags Magic Mountain is commonly believed to be in the Valencia area of Santa Clarita, it is also west of Interstate 5 and outside of the city limits.
Summers in Santa Clarita are hot and very dry, while winters are cold and moderately rainy. The city enjoys a variety of microclimates due to its proximity to the Mojave Desert (High Desert) and Pacific Ocean, as well as its wide range of elevations. Particularly in the summer, the temperature varies a lot during the day. Köppen's climate classification gives Santa Clarita a hot-summer Mediterranean climate (Csa).
During summer, the valley is surrounded by high mountains with occasional high humidity and cumulus clouds. In the summer, thunderstorms occur when the monsoon brings moisture as well as in the winter when Pacific storms occur. While summer-like temperatures can still occur in May and October, the hottest months are July and August. The average high temperature during this time of year is in the 90s Fahrenheit (32–38 °C); however, heat waves can bring temperatures well over 100 degrees Fahrenheit (38 °C). Recently, the temperatures reached 115°F (46°C). On clear winter nights, temperatures sometimes dip below freezing. During the winter, the region experiences mostly rainy weather from December to March, with some snow in isolated areas. Most snow falls in the mountains surrounding the city. Except for a small area of southern Newhall, much of Santa Clarita falls within USDA plant hardiness zone 9b. The average temperature in Santa Clarita is higher than downtown Los Angeles, but lower than in the Antelope Valley.
Mail Processing is also available to pickup, scan and digitize to the cloud. Call us today to learn more at Toll-Free: 800.332.3453