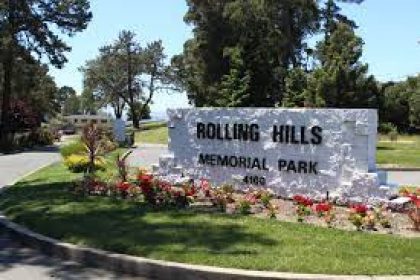 File Keepers is proud to provide Shredding, Document Storage, Document Scanning, Inbound Mail Processing, and Electronic Content Management [ECM] services throughout Los Angeles County, including to Rolling Hills Estates. This makes us a convenient source for all of your Digital Transformation service needs. Our extensive fleet of trucks is ready to pick up your shredding – we can even do onsite shredding, and or we can bring back your records, documents, CDs, hard drives, and x-rays for secure destruction in our certified facilities. We can even provide Certificates of Destruction or provide witnessed destruction. All shredded paper documents are processed into post-consumer fiber to maximize our environmental impact. Our offsite document storage capabilities are second to none. You can archive records, request file retrieval, and we even have climate-controlled storage areas to help you preserve vital records. We can also scan selected documents on demand, or perform high volume document imaging service through our state-of-the-art scanning bureau to convert entire cabinets and storage rooms of documents into searchable electronic images. We can scan any documents, from books and magazines, to large-format blueprints and maps, all the way down to century-old onionskin archives. Our ECM department uses Laserfiche software to create a secure repository for all of your organization's information. We can create e-forms and automated workflows to help you go paperless while we automatically name and organize your folder structure and build granular access and security levels for all your users. Finally, we can handle all of your inbound mail processing needs by creating a Digital Mailroom – we can receive, sort, scan, and securely distribute your mail so that you get all of your critical information in a timely fashion, even if your employees are working remotely.
The city of Rolling Hills Estates is located in Los Angeles County, California. Rolled Hills Estates is primarily a residential neighborhood on the northern side of the Palos Verdes Peninsula. A horse path can be found in Rolling Hills Estates, which was founded in 1957. At the 2000 census, the population was 7,676. As of the 2010 census, the population had risen to 8,067. This number increased to 8,141 in 2018.
The Rolling Hills Estates are on the Palos Verdes Peninsula.
U.S. Census Bureau estimates the city's total area is 9.359 square kilometers (3.6 square miles), of which 0.115 square kilometers (0.04 square miles) is water (1.22%).
Historical records indicate that Rolling Hills Estates was once part of Rancho San Pedro. The area eventually became known as Rancho El Elastico before being incorporated as Rolling Hills Estates. Los Angeles County's 60th municipality was incorporated on September 18, 1957.
The Palos Verdes Peninsula Unified School District serves the city. In California and nationwide, the PVPUSD schools have consistently ranked among the best. In a Washington Post article, Palos Verdes Peninsula High School was ranked 8th in the nation for public or private high schools.
A private school serving grades K-8, Rolling Hills Country Day School is located in Rolling Hills, Colorado. There is a very prestigious K-12 private school at Academy Hill, a county-managed neighborhood that is actually near the city hall of Rolling Hills Estates and serves the entire Palos Verdes Peninsula, including Rolling Hills Estates.
Located in Rolling Hills Estates, the Peninsula Center Library is operated by the Palos Verdes Library District.
The Nishiyamato Academy of California was established in April 1993. Originally, the store was located in the former Dapplegray School building in Rolling Hills Estates. Ryotaro Tanose, a Japanese Diet member, established it as a sister school to Nishiyamato Gakuen Junior High School and High School in Kawai, Nara Prefecture, Japan. Currently, the school is located in Lomita.
Promenade on the Peninsula mall, originally an enclosed regional mall with two anchor department stores, Bullocks Wilshire and May Company California, as well as Peninsula Center, which had a Buffum's department store, are located in the city.
Mail Processing is also available to pickup, scan and digitize to the cloud. Call us today to learn more at Toll-Free: 800.332.3453