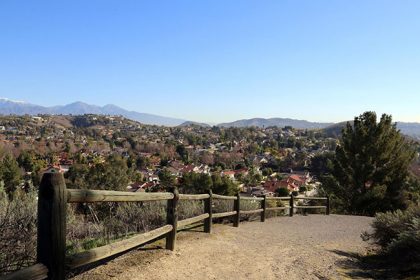 File Keepers is proud to provide Shredding, Document Storage, Document Scanning, Inbound Mail Processing, and Electronic Content Management [ECM] services throughout Los Angeles County, including to Wanut. This makes us a convenient source for all of your Digital Transformation service needs. Our extensive fleet of trucks is ready to pick up your shredding – we can even do onsite shredding, and or we can bring back your records, documents, CDs, hard drives, and x-rays for secure destruction in our certified facilities. We can even provide Certificates of Destruction or provide witnessed destruction. All shredded paper documents are processed into post-consumer fiber to maximize our environmental impact. Our offsite document storage capabilities are second to none. You can archive records, request file retrieval, and we even have climate-controlled storage areas to help you preserve vital records. We can also scan selected documents on demand, or perform high volume document imaging service through our state-of-the-art scanning bureau to convert entire cabinets and storage rooms of documents into searchable electronic images. We can scan any documents, from books and magazines, to large-format blueprints and maps, all the way down to century-old onionskin archives. Our ECM department uses Laserfiche software to create a secure repository for all of your organization's information. We can create e-forms and automated workflows to help you go paperless while we automatically name and organize your folder structure and build granular access and security levels for all your users. Finally, we can handle all of your inbound mail processing needs by creating a Digital Mailroom – we can receive, sort, scan, and securely distribute your mail so that you get all of your critical information in a timely fashion, even if your employees are working remotely.
California's Walnut is a city in the eastern part of Los Angeles County. According to Money's Best Places to Live, the city was ranked #70 in 2009 and #57 in 2011, representing the highest ranking for a California city in both years. It also appeared on the list in 2013, but was not the highest ranked California city at the time. According to the 2010 census, the city had 29,172 residents. In 2019, the population was estimated at 29,685.
Located on the southern slopes of the San Jose Hills, Walnut is bordered by West Covina to the northwest, Covina to the north, San Dimas to the northeast, Pomona to the east, Diamond Bar, Rowland Heights, and the City of Industry to the south, and La Puente to the west. Snow Creek and Lemon Creek are two small creeks that flow mainly to the south toward the San Jose Creek valley, which runs west to the San Gabriel River.
In the greater Walnut Valley, the steep San Jose Hills mountain range to the north meets the gentle Puente Hills to the south. Housing of high quality is comprised of single family homes measuring from 1,800 to 11,200 square feet (170 to 1,040 m2). Mt. San Antonio College is also located in the city of Walnut Valley. The Walnut Valley Unified School District has been rated as one of the top public school districts in Southern California. The low crime rate in Walnut makes it one of the best cities in the San Gabriel Valley.
Numerous businesses are located in the city, which covers nearly 9 square miles (23 km2). Walnut has one of the highest median household incomes in the country at $101,250, according to the 2010 United States Census.
Originally named Rancho Los Nogales, the name is derived from the Spanish language word nogales, meaning "walnut trees"; the native California black walnut tree is native to the San Jose Hills. Incorporated on January 19, 1959, the City of Walnut is a general law city. Municipalities are governed by a council/city manager form of government. The residents elect a five-member city council, and the council elects a mayor annually to serve a twelve-month term. Managing the city's day-to-day activities is the responsibility of the city manager, who is appointed by the city council.
Each year, Walnut celebrates its Walnut Family Festival. The day of the festival is marked by a parade in which many local clubs and groups participate, as well as the closure of several streets in the area (such as portions of Lemon and La Puente). The afternoon follows with a fair in Suzanne Park, adjacent to Suzanne Middle School, featuring games, food, and activities. The Walnut Family Festival takes place somewhere between early and mid-October.
Mail Processing is also available to pickup, scan and digitize to the cloud. Call us today to learn more at Toll-Free: 800.332.3453