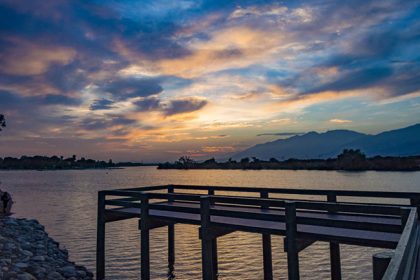 File Keepers is proud to provide Shredding, Document Storage, Document Scanning, Inbound Mail Processing, and Electronic Content Management [ECM] services throughout Los Angeles County, including to Irwindale. This makes us a convenient source for all of your Digital Transformation service needs. Our extensive fleet of trucks is ready to pick up your shredding – we can even do onsite shredding, and or we can bring back your records, documents, CDs, hard drives, and x-rays for secure destruction in our certified facilities. We can even provide Certificates of Destruction or provide witnessed destruction. All shredded paper documents are processed into post-consumer fiber to maximize our environmental impact. Our offsite document storage capabilities are second to none. You can archive records, request file retrieval, and we even have climate-controlled storage areas to help you preserve vital records. We can also scan selected documents on demand, or perform high volume document imaging service through our state-of-the-art scanning bureau to convert entire cabinets and storage rooms of documents into searchable electronic images. We can scan any documents, from books and magazines, to large-format blueprints and maps, all the way down to century-old onionskin archives. Our ECM department uses Laserfiche software to create a secure repository for all of your organization's information. We can create e-forms and automated workflows to help you go paperless while we automatically name and organize your folder structure and build granular access and security levels for all your users. Finally, we can handle all of your inbound mail processing needs by creating a Digital Mailroom – we can receive, sort, scan, and securely distribute your mail so that you get all of your critical information in a timely fashion, even if your employees are working remotely.
The city of Irwindale is in Los Angeles County, in the San Gabriel Valley. During the 2010 census, there were 1,422, down from 1,446 at the 2000 census. There are three ZIP codes serving the area: 91010, which is shared with Duarte, 91702, which is shared with Azusa, and 91706, which is shared with Baldwin Park.
Rock quarries are the major source of revenue for Irwindale, despite having relatively few residents. Also located in the city are the Irwindale Event Center, as well as the Santa Fe Dam Recreation Area near the San Gabriel River, a brewery owned by the Miller Brewing Company, and a sriracha sauce factory owned by Huy Fong Foods Inc.
Renaissance Pleasure Faire of Southern California relocated to the city in 2005 from Glen Helen Regional Park in Devore, its previous home. As a full-service city, Irwindale has local police and library services. Several parks are available for children, teens and the elderly, including a skate park and a teen center and a public swimming pool. Housing dominates the city's northern part, north of Cypress Street and north of Irwindale Avenue. In addition, there is a tract of housing near the southeastern corner of Meridian Street to the north of the rest of the housing.
There are several ranches in Irwindale that were part of land grants given by Alta California Governor Juan Alvarado of the Rancho La Puente, Rancho Azusa de Dalton, Rancho Azusa de Duarte, and Rancho San Francisquito. In the 1860s, the families of Gregorio Fraijo and Fecundo Ayon, both from Nicaragua, settled here. After the invention of the automobile in the early 1900s, significant economic growth didn't occur until the area's rocks and sand became in demand for the pavement of roads. In 1957, the city was incorporated into the city of Springhill.
Beginning in 1976, Irwindale took advantage of urban redevelopment laws, and prospered in the decade that followed. It attracted Miller Brewing Company, Home Savings of America, and other companies.
Although Irwindale has its own police department (Anthony Miranda is the police chief as of 2014), the city contracts with the Los Angeles County Fire Department for the emergency response (Fire Station #48 is located on Arrow Highway 1/2 mile west of Irwindale Avenue), while basic paramedic services are available from the Fire Station on Los Angeles Street in Baldwin Park, as well as the Fire Station in nearby Azusa.
Mail Processing is also available to pickup, scan and digitize to the cloud. Call us today to learn more at Toll-Free: 800.332.3453