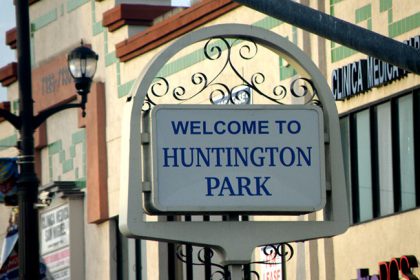 File Keepers is proud to provide Shredding, Document Storage, Document Scanning, Inbound Mail Processing, and Electronic Content Management [ECM] services throughout Los Angeles County, including to Huntington Park. This makes us a convenient source for all of your Digital Transformation service needs. Our extensive fleet of trucks is ready to pick up your shredding – we can even do onsite shredding, and or we can bring back your records, documents, CDs, hard drives, and x-rays for secure destruction in our certified facilities. We can even provide Certificates of Destruction or provide witnessed destruction. All shredded paper documents are processed into post-consumer fiber to maximize our environmental impact. Our offsite document storage capabilities are second to none. You can archive records, request file retrieval, and we even have climate-controlled storage areas to help you preserve vital records. We can also scan selected documents on demand, or perform high volume document imaging service through our state-of-the-art scanning bureau to convert entire cabinets and storage rooms of documents into searchable electronic images. We can scan any documents, from books and magazines, to large-format blueprints and maps, all the way down to century-old onionskin archives. Our ECM department uses Laserfiche software to create a secure repository for all of your organization's information. We can create e-forms and automated workflows to help you go paperless while we automatically name and organize your folder structure and build granular access and security levels for all your users. Finally, we can handle all of your inbound mail processing needs by creating a Digital Mailroom – we can receive, sort, scan, and securely distribute your mail so that you get all of your critical information in a timely fashion, even if your employees are working remotely.
Huntington Park is a city within Los Angeles County's Gateway Cities district in the southeast.
In 2010, the city's total population was 58,114, of whom 97% were Hispanic/Latino. About half of the city's residents were born outside of the U.S.
Huntington Park ranked 10th in the country on a misery index compiled by Business Insider in 2019. However, despite a low median household income and other factors that impact poverty, Huntington Park and its Pacific Boulevard area are a busy and lively area of mostly Hispanic, working-class inner Southeast Los Angeles region.
The San Antonio Township was home to Huntington Park before California abolished judicial townships (sometime after 1960).
Approximately 7.8 square kilometers of land make up the city's total area, as reported by the United States Census Bureau.
Huntington Park is surrounded by cities such as Bell, Cudahy, Los Angeles, Maywood, South Gate, and Vernon. Huntington Park is also surrounded by unincorporated areas, such as Florence-Graham and Walnut Park.
The southeastern Los Angeles suburbs' busiest shopping district from the 1930s to the 1950s was Pacific Boulevard, which featured many department stores, including the local Wineman's. The Lane-Wells Company Building and the William W Henry Company Building both feature Streamline Moderne architecture. There is a lot of Art Deco architecture in Huntington Park's commercial district, including former theaters along Pacific Blvd. B Marcus Priteca designed the 1,468-seat Warner Theater on Pacific Boulevard in 1930. In 1925, Fox Theatres opened the California Theatre and renamed it the Fox California Theatre. During the 1980s, it was called the California 3 Theatre. A retail space was later built on its site after the theatre closed in 2006. The theatre has been renamed California 2 Theatres, which also has tuxedo shops, restaurants, and other retail outlets. Currently, the theater has been converted into a fitness facility for recreational purposes.
Festivals, fairs, and parades have been held along Pacific Boulevard, the commercial business street of Huntington Park. Huntington Park hosts the "Carnaval Primavera" every three years across nine blocks of Pacific Boulevard. In addition to food from Central America and Mexico, the event also features carnival rides, games, and live entertainment
Mail Processing is also available to pickup, scan and digitize to the cloud. Call us today to learn more at Toll-Free: 800.332.3453