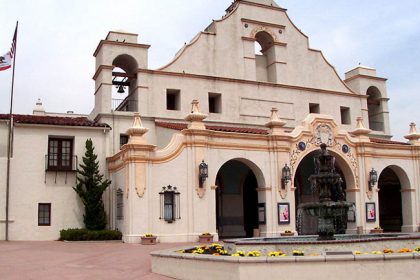 File Keepers is proud to provide Shredding, Document Storage, Document Scanning, Inbound Mail Processing, and Electronic Content Management [ECM] services throughout Los Angeles County, including to San Gabriel. This makes us a convenient source for all of your Digital Transformation service needs. Our extensive fleet of trucks is ready to pick up your shredding – we can even do onsite shredding, and or we can bring back your records, documents, CDs, hard drives, and x-rays for secure destruction in our certified facilities. We can even provide Certificates of Destruction or provide witnessed destruction. All shredded paper documents are processed into post-consumer fiber to maximize our environmental impact. Our offsite document storage capabilities are second to none. You can archive records, request file retrieval, and we even have climate-controlled storage areas to help you preserve vital records. We can also scan selected documents on demand, or perform high volume document imaging service through our state-of-the-art scanning bureau to convert entire cabinets and storage rooms of documents into searchable electronic images. We can scan any documents, from books and magazines, to large-format blueprints and maps, all the way down to century-old onionskin archives. Our ECM department uses Laserfiche software to create a secure repository for all of your organization's information. We can create e-forms and automated workflows to help you go paperless while we automatically name and organize your folder structure and build granular access and security levels for all your users. Finally, we can handle all of your inbound mail processing needs by creating a Digital Mailroom – we can receive, sort, scan, and securely distribute your mail so that you get all of your critical information in a timely fashion, even if your employees are working remotely.
The city of San Gabriel (Spanish for "St. Gabriel") is in Los Angeles County, California's San Gabriel Valley. The population was 39,718 at the 2010 census.
The Spanish founded San Gabriel in 1771 with the formation of Mission San Gabriel Arcángel by Saint Junipero Serra. San Gabriel played a significant role in the development of Los Angeles and Californian society during the Spanish and Mexican periods. Mission San Gabriel has a prominent history in the region, making it the "birthplace of Los Angeles."
San Gabriel Parks and Recreation offers an after-school sports program and a summer playground program. A variety of trips and special events are also offered by the Department every year for youth of all ages.
These parks include:
Adult Recreation Center and Senior Center, 324 South Mission Drive
Bovard-Wilson-Hayes House and Jail
Grapevine Park and Arbor, 324 South Mission Drive
Smith Park and Pool, 232 West Broadway,
Vincent Lugo Park, Corner of Wells and Ramona Streets
In San Gabriel, the San Gabriel Unified School District serves the city. California API school reports have ranked San Gabriel Unified as one of the top school districts in the state for 2009. High school students at Gabrielino often achieve some of the best scores among public schools in California. Each of the five public elementary schools in San Gabriel has been named a California Distinguished School. Likewise, Jefferson Middle School is a California Distinguished School.
Within the city limits, there are two elementary schools operated by the Garvey School District, located in the southern half of San Gabriel.
There are four high schools in California that have been named as being among the best public high schools. Gabrielino High School has been declared one of the best public high schools in the country by U.S. News & World Report; Del Mar High School, which opened in 2010, is an alternative high school; and San Gabriel High School is located within the Alhambra Unified School District.
The San Gabriel Mission High School is a private, all-girls Catholic school.
Mail Processing is also available to pickup, scan and digitize to the cloud. Call us today to learn more at Toll-Free: 800.332.3453